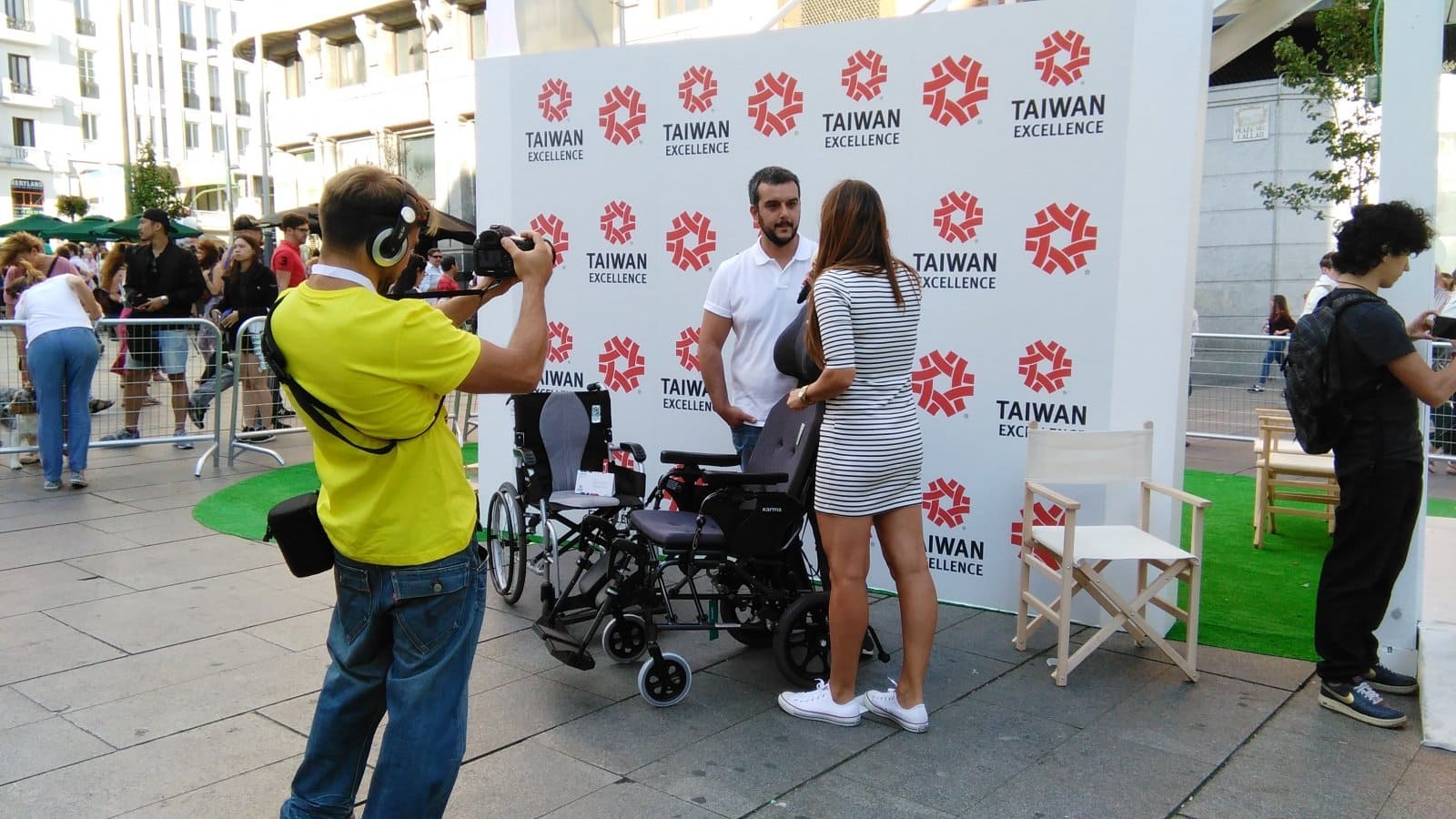 Winning the third consecutive Taiwan Excellence, Karma finds its latest expedition all the way to Spain by the project – "Promoting the Image Enhancement Plan" held by the Bureau of Foreign Trade of Taiwan. Numerous awarded wheelchairs are also displayed in the experience activity.
The activity is holding grandly along with the Tour of Spain, one of the top 3  famous bicycle tournaments in the world. It also assorts into three main themes of Sports & Leisure, Communication and Health & Medical Care. As the leading brand and representative of Health & Medical Care from Taiwan, Karma displays the lightest Ergo Lite series and the reclining MVP 502. Also, Karma gives a live show of demonstration.
This activity has a great local reputation. Even the former NBA player-Fernando Romay, bicycle world champion-Jose Antonio Hermida, national champion-Milton Ramo's and many other athlete celebrities participate in. Over 30 mainstream medias like Cuatro TV, EL Pais, Mundo Financiero are there to broadcast and over 10 thousands visitors are there to join! You can imagine how hilarious it is!