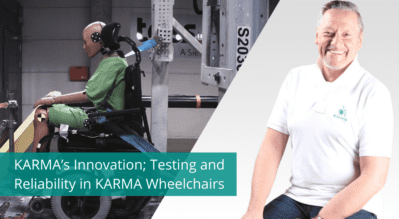 In our latest KARMA Innovation blog with Chief Innovations Officer at KARMA, Eric van Olst, we look to understand the importance and processes involved in testing a new KARMA chair in manufacturing, and how this can positively impact the reliability and overall quality of the chair, the safety of the product and the brand. Eric van Olst, Chief Innovations Officer ...
Read More>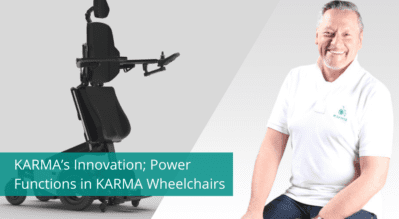 As part of the latest series of KARMA blogs, we are going to be speaking with Eric van Olst, Chief Innovations Officer at KARMA, to get a better understanding of the the processes and considerations that go into every aspect of making our chairs. From the design and testing, right through to the features and battery life. We start today ...
Read More>
The first thing to remember when helping someone to climb stairs with a manual wheelchair is to make sure not to endanger the person you are helping. You should also take into consideration that when you are helping them, not to cause any damage to the wheelchair and  make sure to avoid any risks while on the move.  Going up ...
Read More>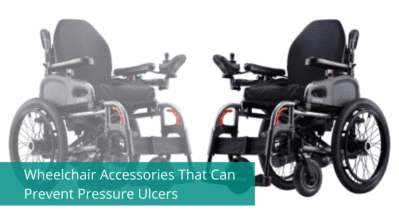 Now that the user is sitting in the correct position, what else can you do to help prevent the development of pressure sores? Wheelchair seat cushions Over time, the upholstery of the wheelchair can start to stretch, resulting in the hammock effect. The solution to this is to put a hard board/surface on the wheelchair seat with a wheelchair cushion ...
Read More>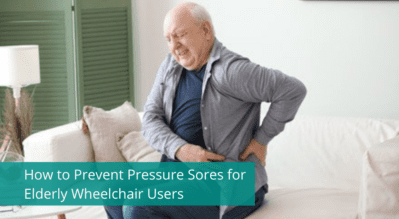 After learning about what pressure sores are and who is most prone to getting pressure sores, we are now going to learn about how to prevent pressure sores for elderly wheelchair users. First, we will teach you three methods of how to get the elderly into the correct seating posture. In the next blog we will show you what accessories ...
Read More>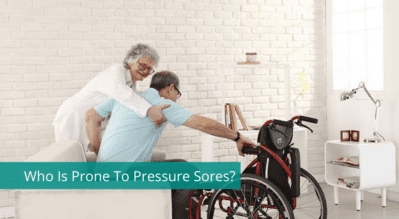 In the previous blog, we learned about what pressure sores are and what can cause them but who is more prone to pressure sores? People with restricted mobility e.g. wheelchair users People who have previously had pressure sores People who are not able to easily reposition themselves.  A lot of these factors apply to the elderly. It is the elderly ...
Read More>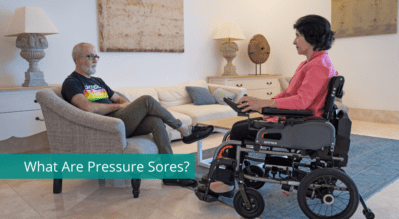 "The presence of pressure ulcers is the third leading cause of death" for wheelchair users, which is why it is important to know what pressure sores are. It's also essential to understand who is most prone to pressure sores, how to prevent pressure sores in elderly wheelchair users, and what accessories can help reduce the chance of pressure sores. First, ...
Read More>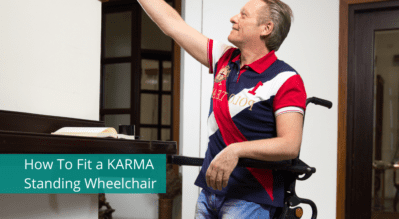 If you haven't already, make sure you go back and read the first blog "How to Choose a Standing Wheelchair" where we talk about the different types of standing wheelchairs available to wheelchair users and their health benefits. In this blog, we will show you some real-life case studies of standing wheelchair users and how to fit a user to ...
Read More>