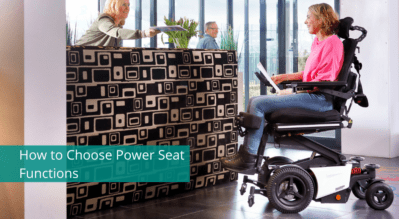 In the previous blog, we explored the different types of wheelchair chassis and seats a power wheelchair user could choose based on their daily activities and seating support needs. In this blog, we are going to discuss the power seat functions available for Karma power wheelchairs. The next question to ask about the user is "Does the user need any ...
Read More>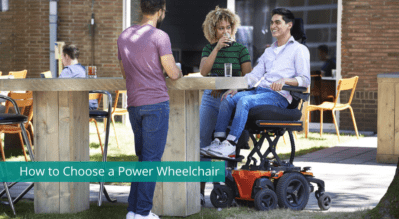 When choosing a power wheelchair, the three key factors to consider can be broken down into; Driving range  Adjustability of chair Position change function  Determining how far the user needs to travel, how adjustable the user needs the wheelchair to be, and what kind of positioning changing functions the user needs are all important things to consider to choose the ...
Read More>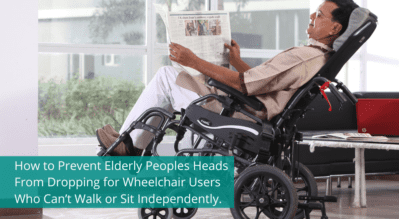 The final part of how to prevent wheelchair user's from dropping their head is here! Depending on which group your elderly relative belongs to will help you better understand how to care for them. The first two groups were "can't walk fast or far" and "can't walk but can sit independently".  The final group of users cannot walk, cannot ...
Read More>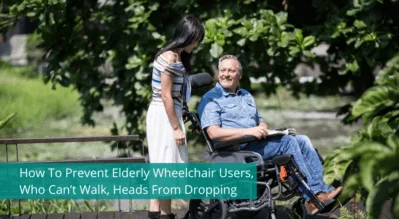 In the previous blog, we covered how to prevent elderly wheelchair user's heads from dropping if they are in the first category of "can't walk fast or far". This blog will explain how to prevent their head from dropping for those users who cannot walk at all but can sit up steadily. Solid and good support on the seat ...
Read More>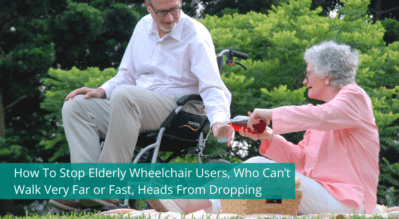 The elderly can be grouped depending on their mobility abilities. Each group has their own requirements that will make their wheelchair seating experience more comfortable and safe. Make sure to read every blog to thoroughly understand each category.  Elderly who "can't walk fast or far" often encounter poor sitting posture because they are using the wrong wheelchair configuration. It is ...
Read More>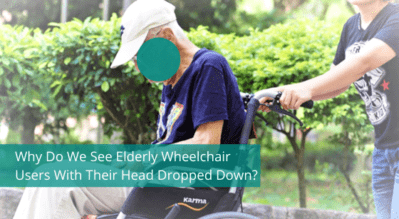 The short answer is because of an ill-fitting wheelchair.  When someone uses a wheelchair that doesn't fit them they will compromise proper seating positioning for short term comfort. However, there are solutions that can improve the comfort and life of an elderly wheelchair user.   What is the cause of the elderly head dropping? The prime cause for the ...
Read More>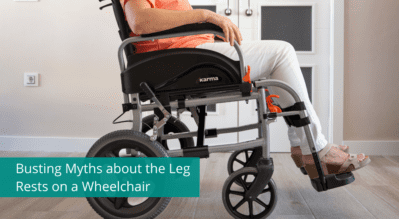 Myth 1 - Elevating the leg rests will stop the user from sliding At first, this may be true; however, if an elderly user hasn't stretched their hamstrings in a long time, they will be tight, so stretching them will be uncomfortable and maybe even painful. Therefore, the user will resume sliding.  A better solution would be to invest in ...
Read More>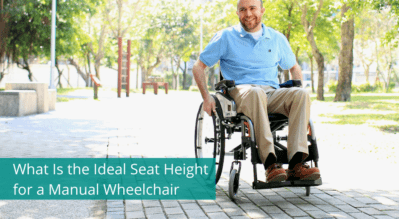 There is not one ideal seat height for every user or every wheelchair, rather each individual user needs to be measured according to their body measurements. How to measure the correct seat height There are two ways to figure out the ideal seat height for the most effective seat propel; The first method (Figure 1) is to have the ...
Read More>