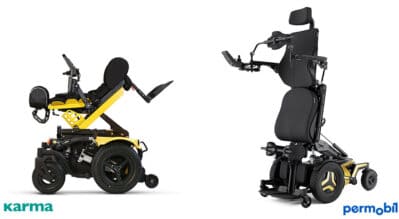 This agreement will enable more people living with disabilities to access and benefit from Permobil and KARMA's innovative mobility, seating and positioning solutions and power assist devices.  Permobil and KARMA Medical have signed a memorandum of understanding focused on utilizing their respective strengths and distributing complementary products from each other's portfolios in selected markets. The initial focus will be on ...
Read More>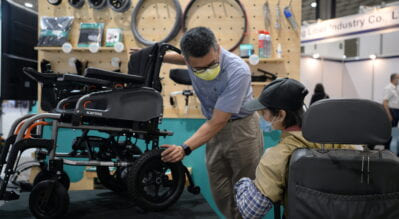 Taipei, Taiwan (May 2021) - The Assistive Technology of Life (ATLife) is considered the most iconic local trade fair for rehabilitation and special care in Taiwan. This May, we were lucky enough to be given the green light to participate in this expo after over a year of not being able to exhibit due to COVID-19 restrictions. This year, one ...
Read More>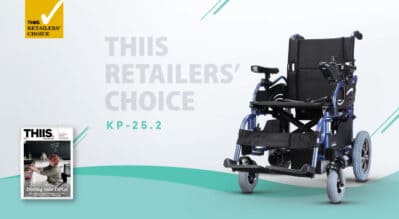 Following the news of Ergo Lite being named retailers' choice, the KARMA KP 25.2 has now been named retailers' choice for power wheelchair by Thiis Magazine! Thiis Magazine March 2021 Lightweight and Compact KP 25.2 has proved popular around the world for users looking for a wheelchair that is easy to use indoors and can be conveniently folded without any tools ...
Read More>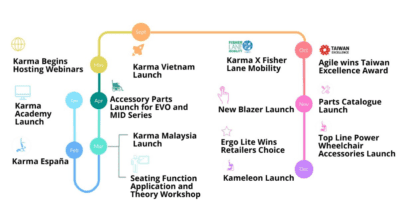 What a year it has been! Here's a recap of our milestones for 2020! A look at some of our top moments! Thank you for joining us for the ride. We can't wait to see what 2021 brings! ...
Read More>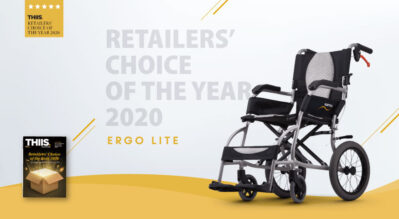 It was a great early Christmas gift to learn that Ergo Lite was named Retailers' Choice by Thiis Magazine! Thanks to the hard work of our team KARMA Mobility, in the U.K. Ergo Lite has been recognized as "a firm favorite amongst the team and our customers". Thiis Magazine December 2020 Over 1 Million Sold Worldwide  Ergo Lite has proved popular ...
Read More>