I'm Martyn Sibley, I am the co-founder of Purple Goat Agency and generally an inclusion activist.  An inclusion activist for me is just generally educating the world on how to be more accessible and inclusive for disabled people and also empowering disabled people to go and grab their best life as well. So I landed in my spacecraft from Mars about 20 years ago.
The solution to the perception problem is representation, so when we have disabled people in TV, films, marketing, but also teachers, lawyers, doctors etc. That's when those stereotypes are broken down, and social media has been a game changer because disabled people have had a voice and can curate the conversation more for ourselves which has been phenomenal to see.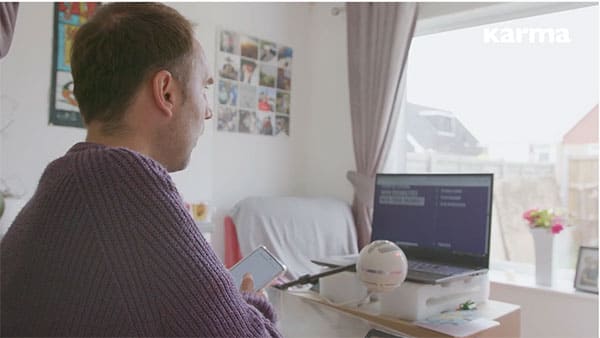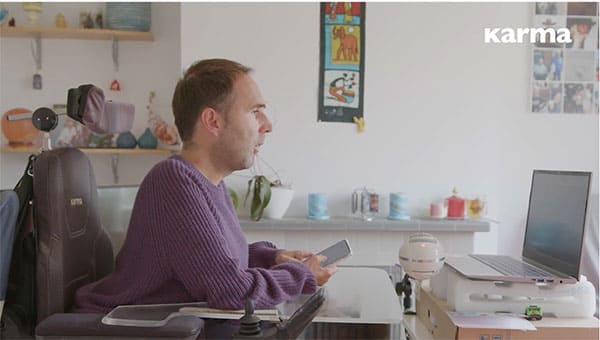 I suppose my story does start around having a disability growing up with SMA definitely molded parts of my experience of the world. And bringing that up into university was a really big leap for me. I did economics and a master's in marketing there.
Then, after that, my first job was a charity called Scope where I did five years that really I suppose gave me a  grounding in disability inclusion and disability rights, and set me up for what's been about a decade now of working at the intersection of inclusion entrepreneurship and social media.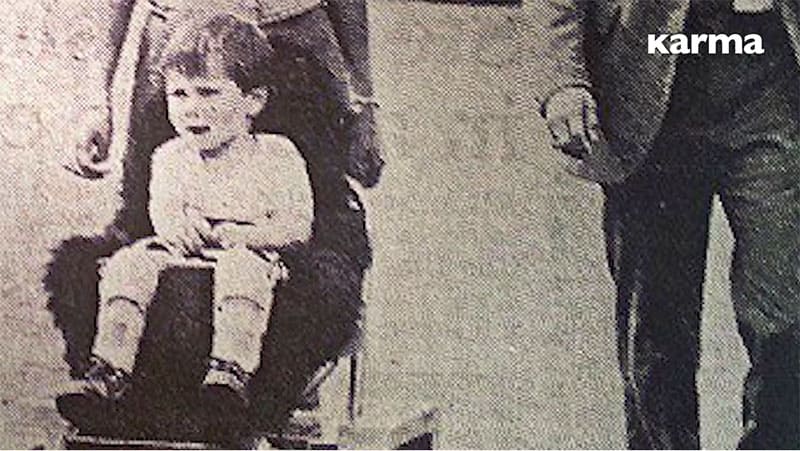 I'm disabled I've had a wheelchair since I was about three years old. It's fair to say the world hasn't been designed by a wheelchair user. There are a lot of barriers to getting onto transport and buildings. Another barrier is from the perception and the attitudes of people, and another barrier is around organizational policies.
Thus, I'll still be Martyn who has Spinal Muscular Atrophy, but I'll also be Martyn that can get in buildings people don't judge me because I'm in a wheelchair and there's no policies holding me back.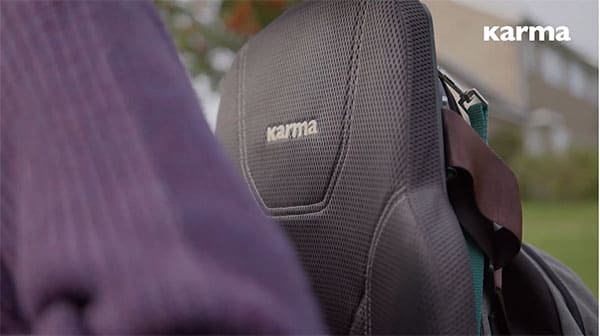 I think on a really basic level my wheelchair is my legs, it's how I get around physically. I got my Karma chair around three years ago, and so I was shown that the Karma had the EVO Lectus. It looked amazing, had features and functions that I had not really seen before, and ultimately decided that was going to be the next chair for me.
I suppose in other ways it just enables me to be a good fiancée to help look after our dog, Sunny. To travel the world which I've  done a lot of, and thoroughly enjoyed and to do all of my work and my advocacy work.
I remember when I was three years old, and I got my first power wheelchair that feeling of liberation, freedom and independence was really powerful and that still remains today.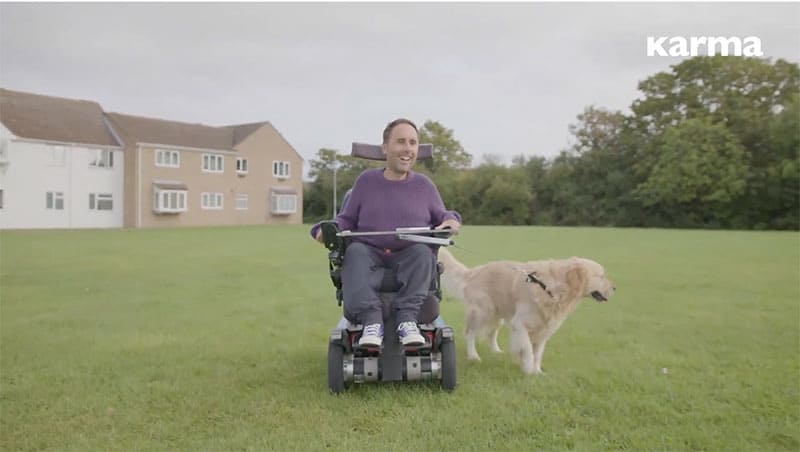 When I was growing up there wasn't a whole lot of disabled role models. For me, role models are vital, not as an unattainable role model but an example of what everyday life and living very attainable dreams can look like.
Thus, I started blogging because I wanted to be that outlook that I didn't have when I was in my teen years, so even today I'm very motivated and driven to know that I am inspiring the next generation of disabled people.
Featured Product: