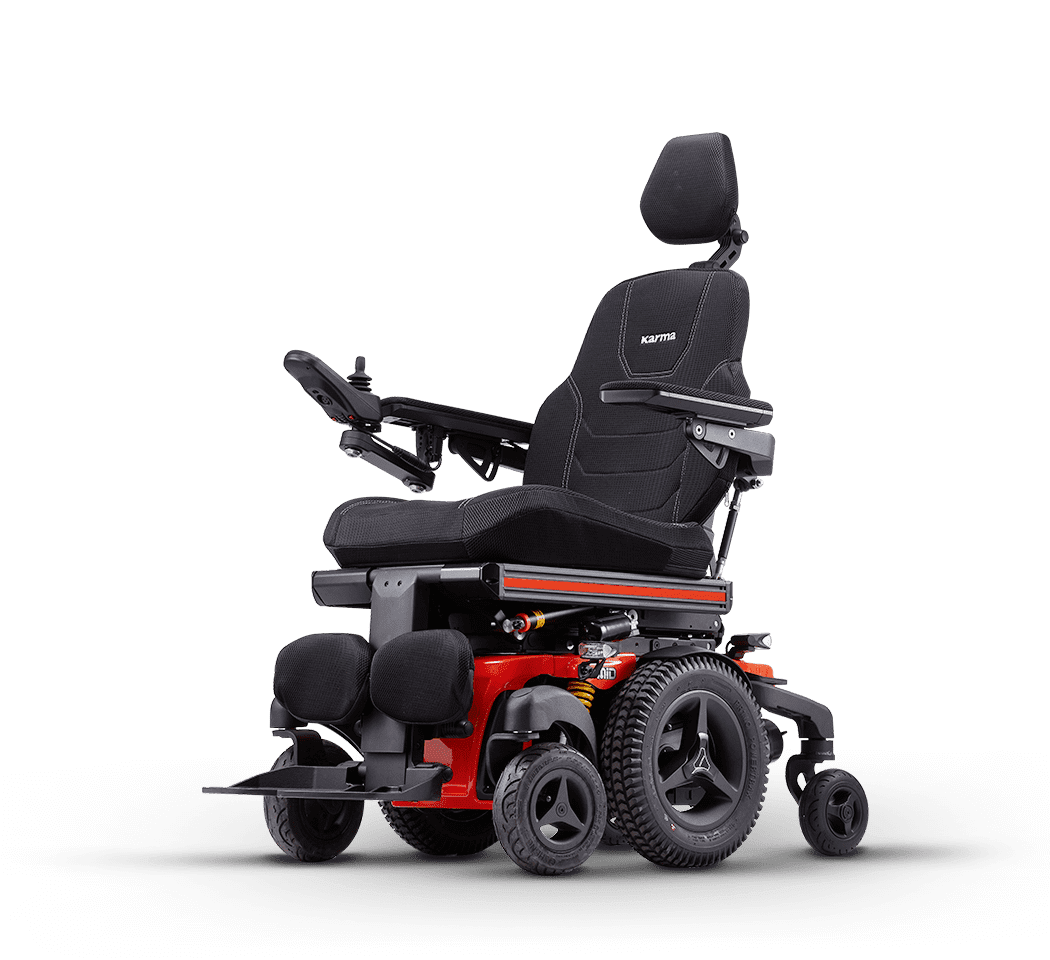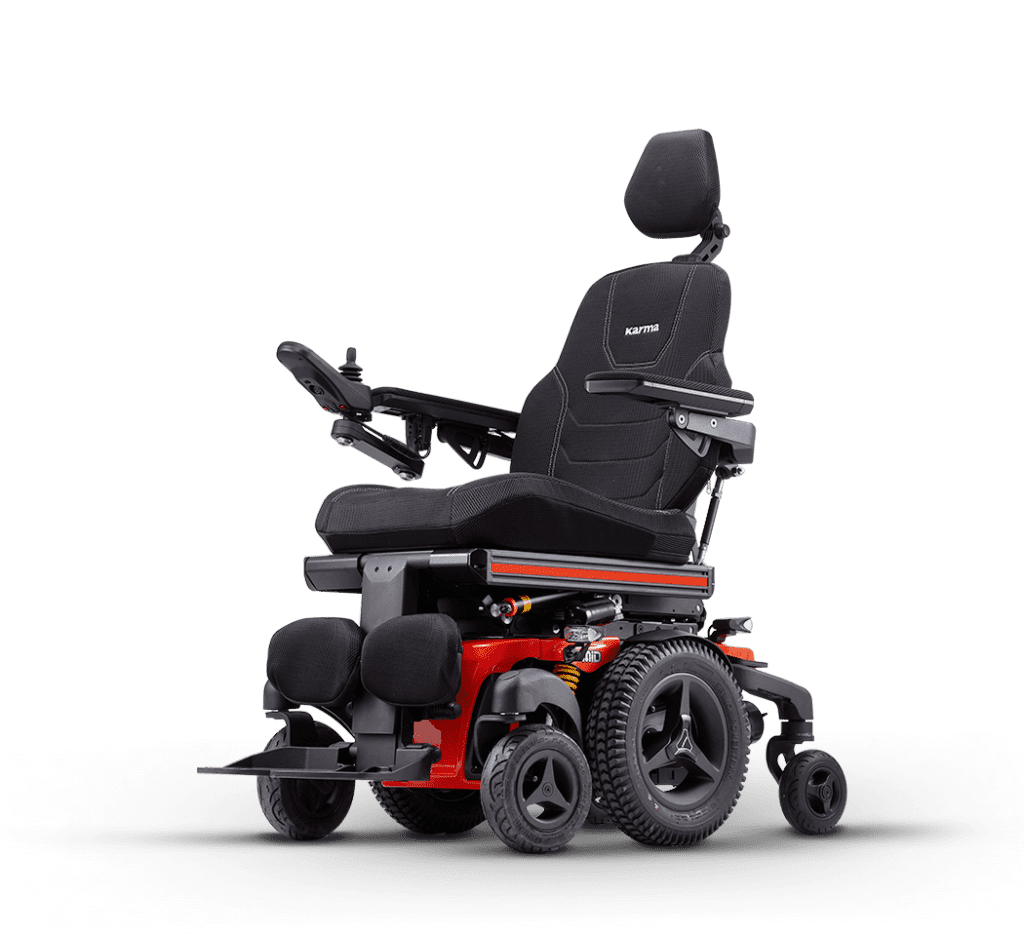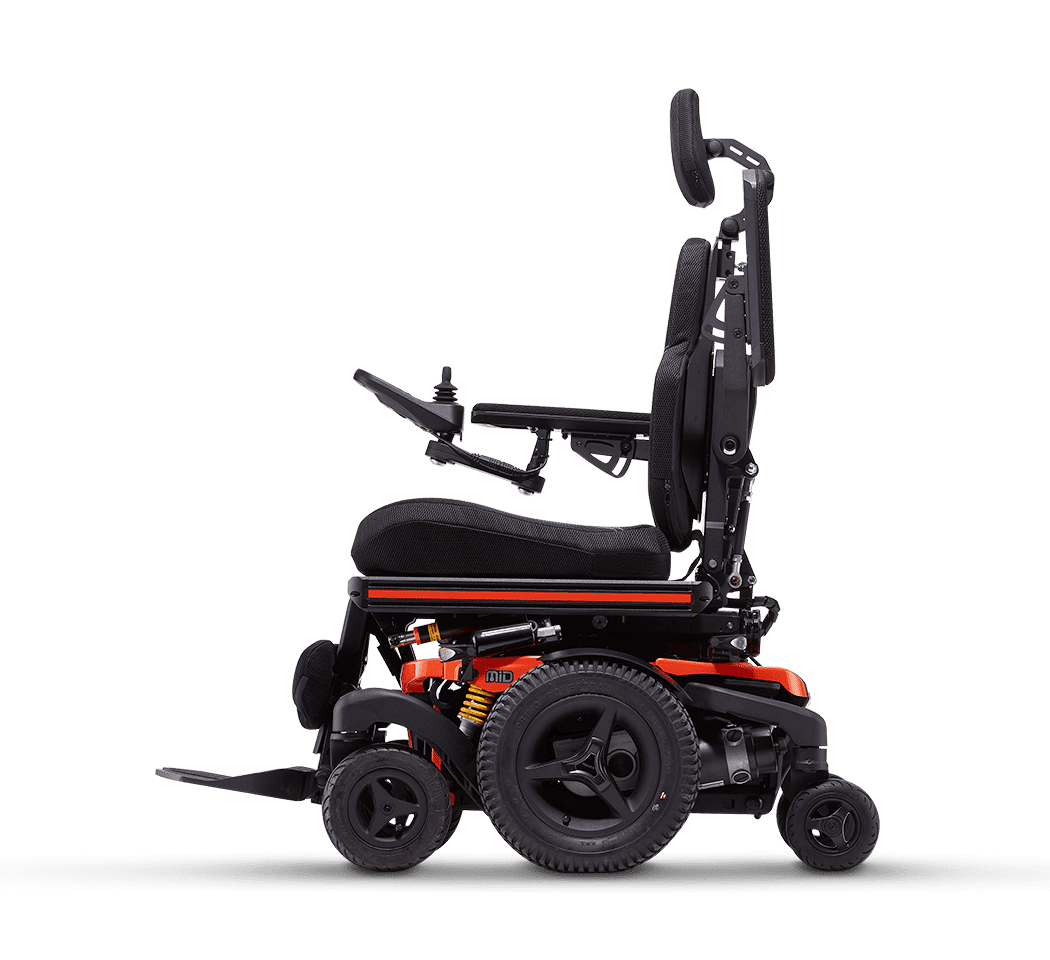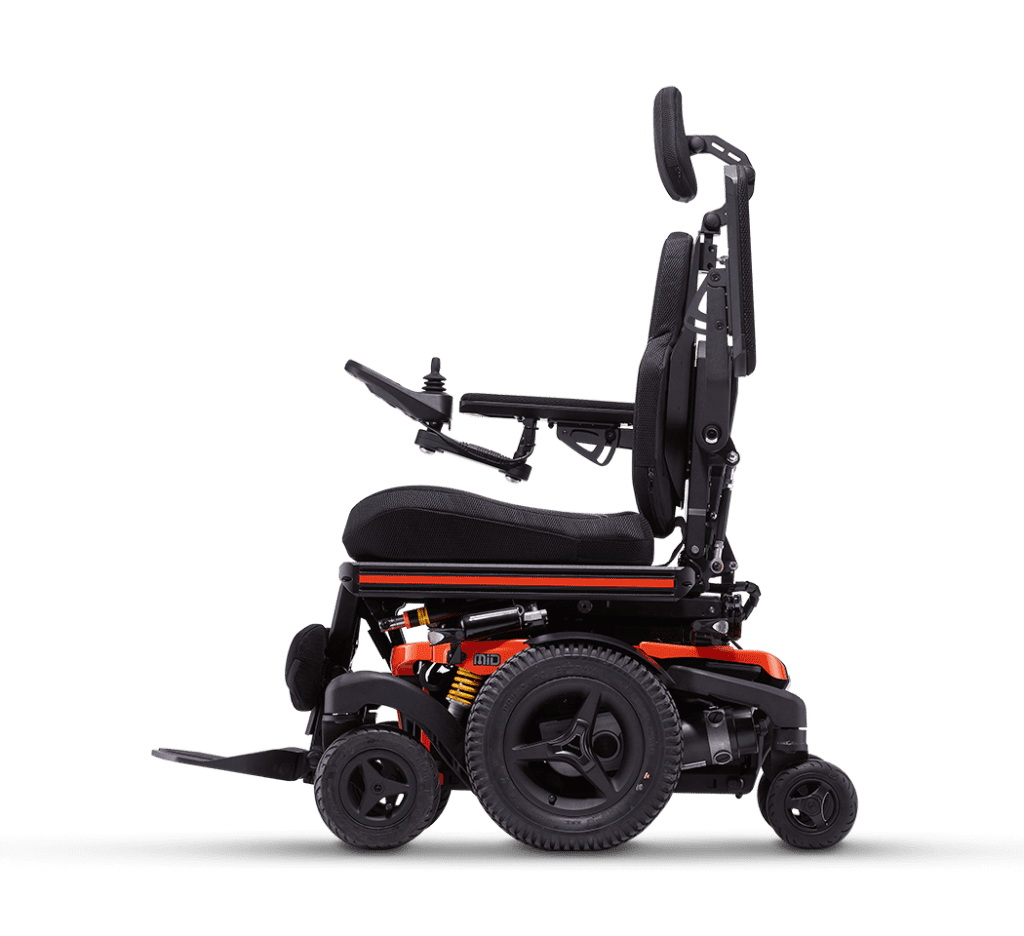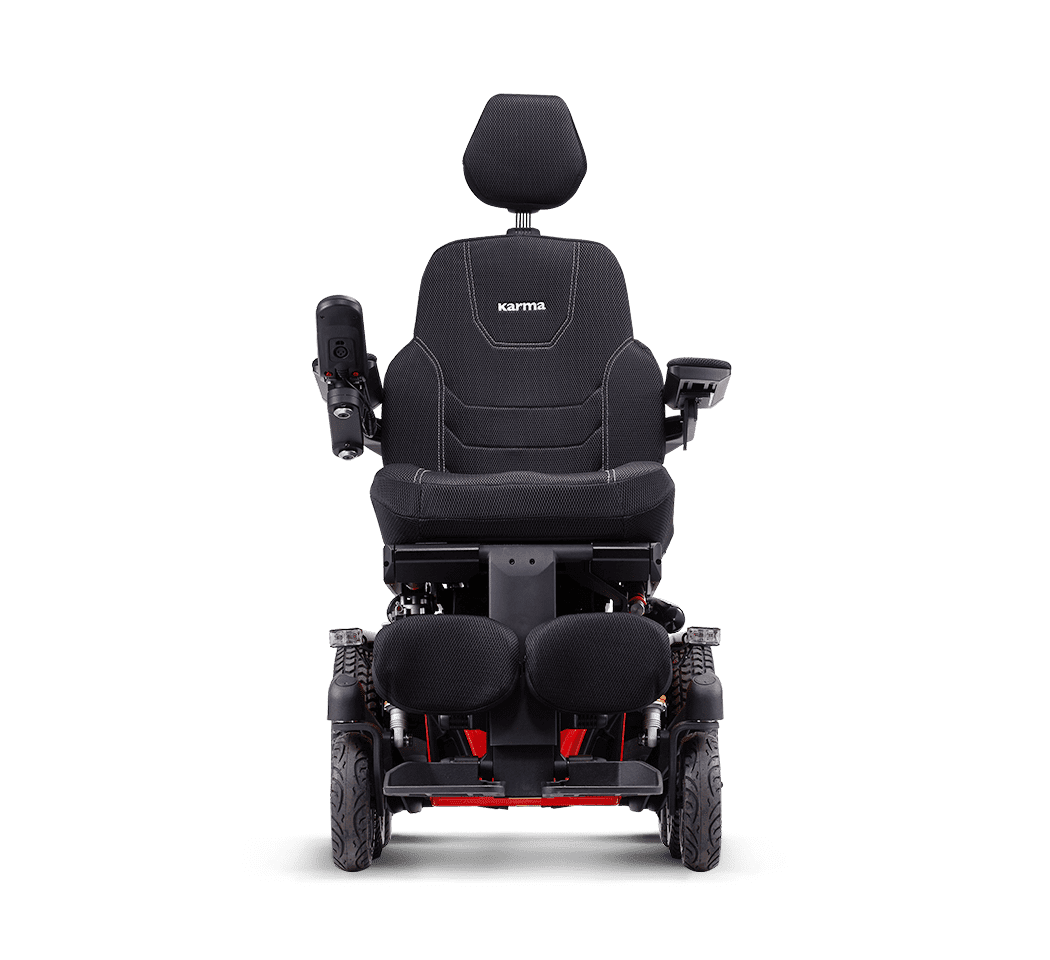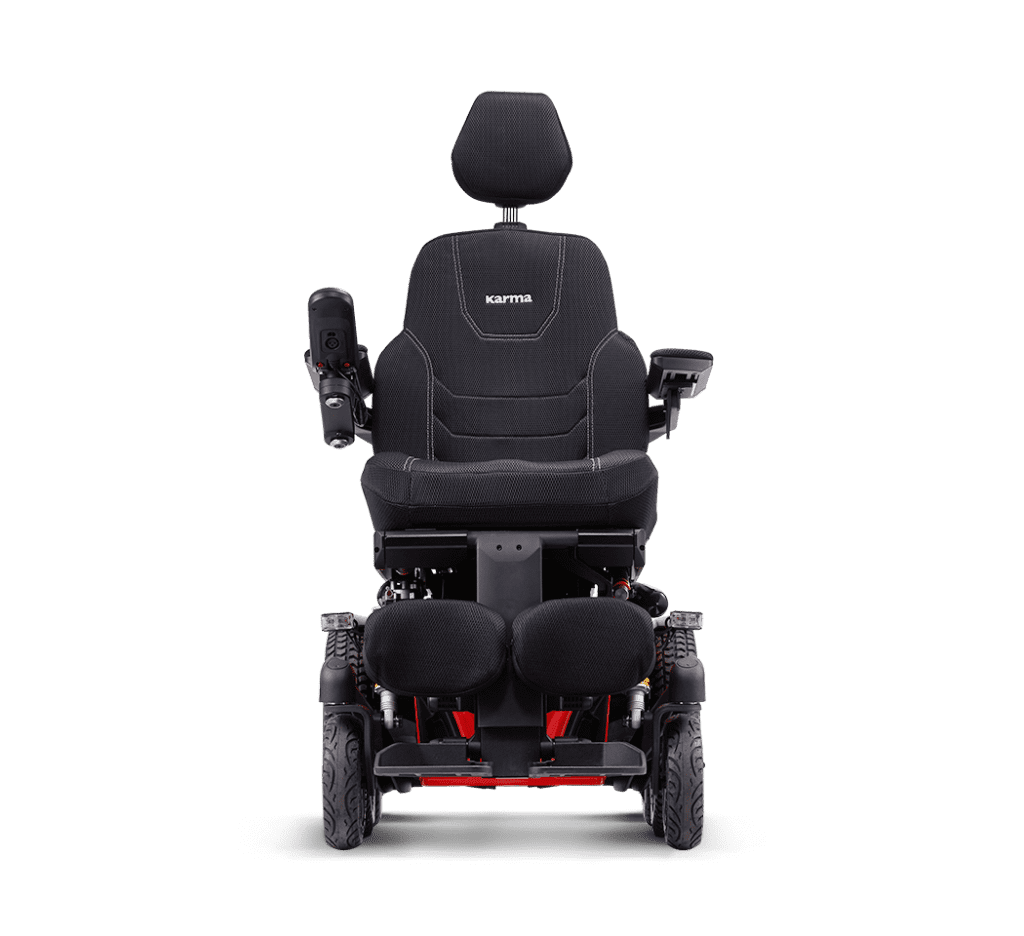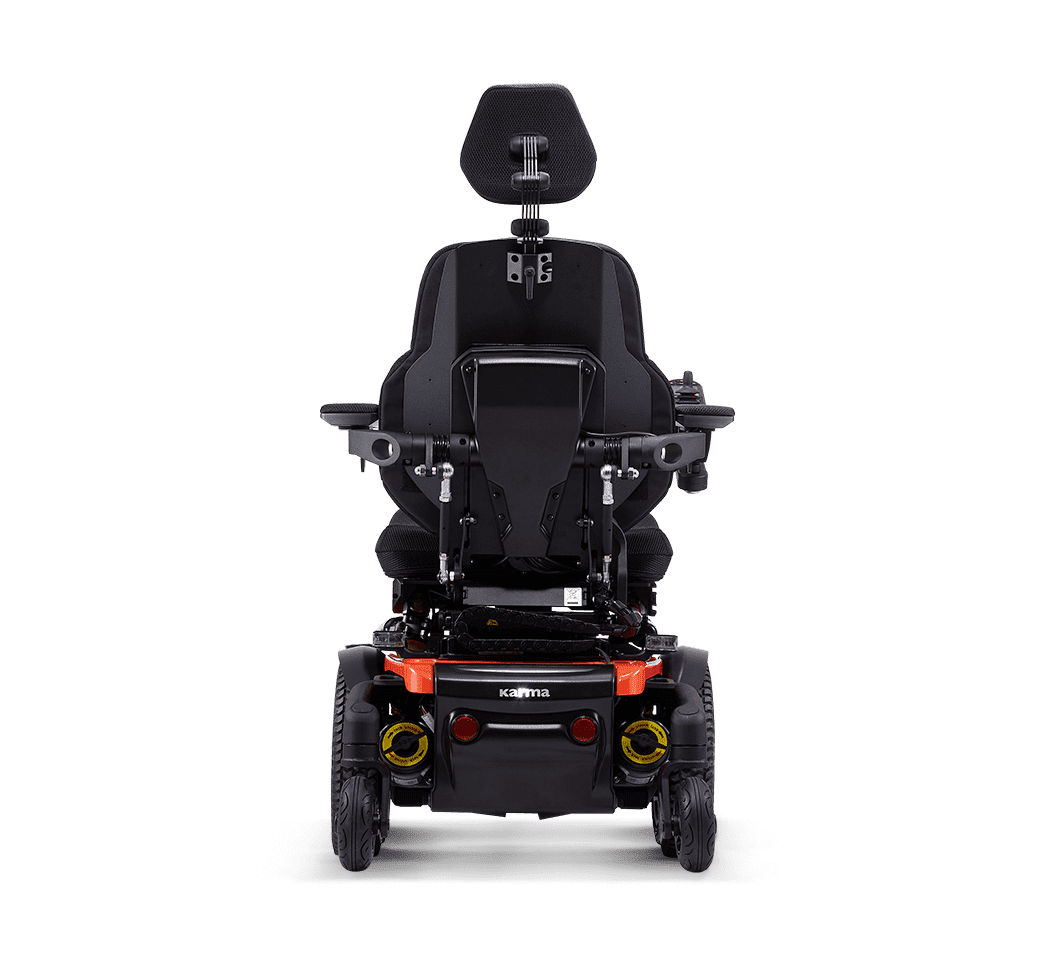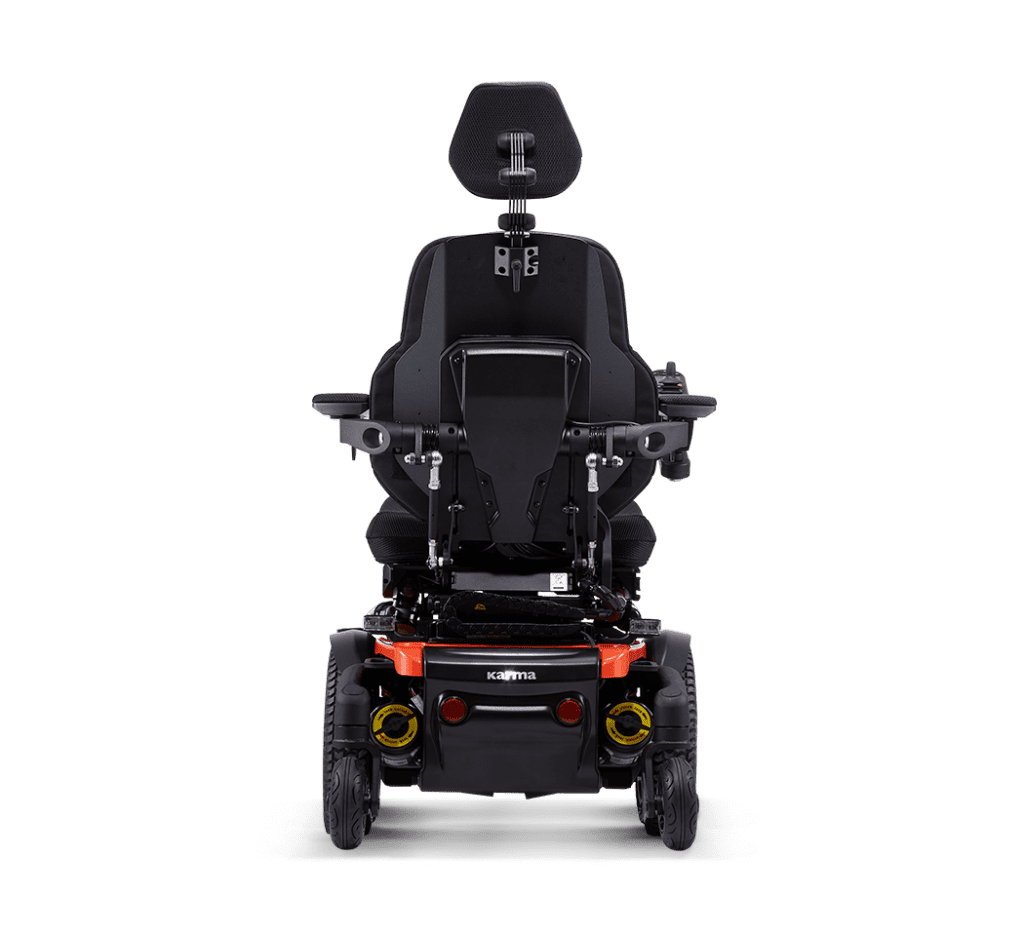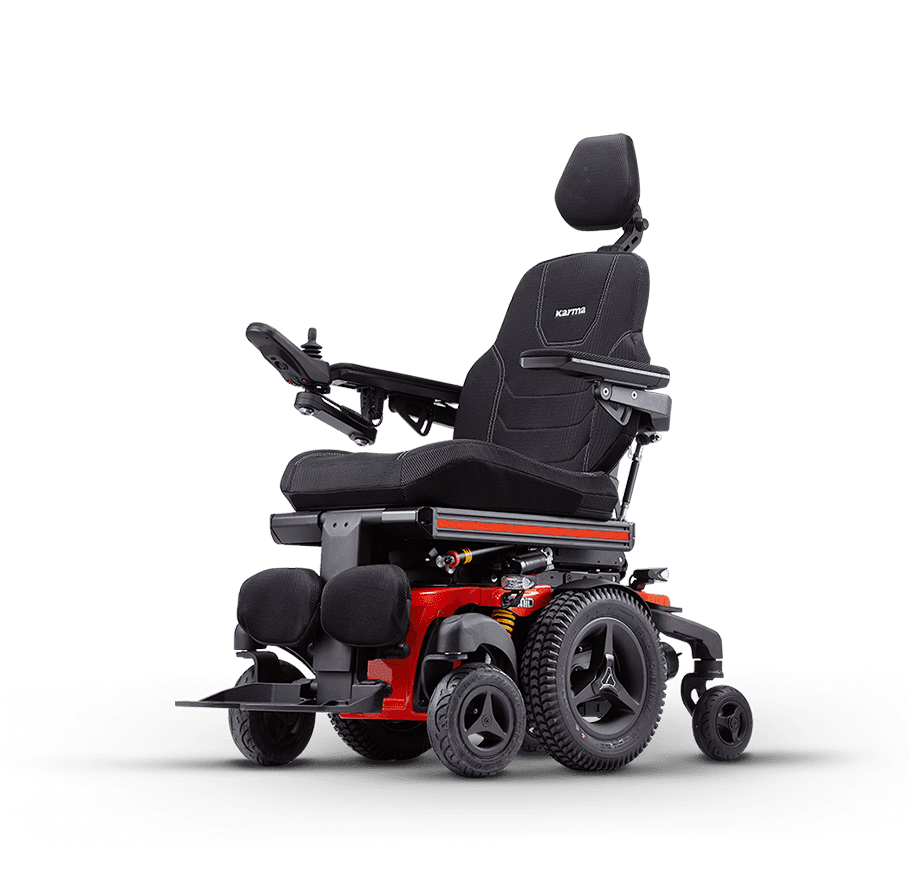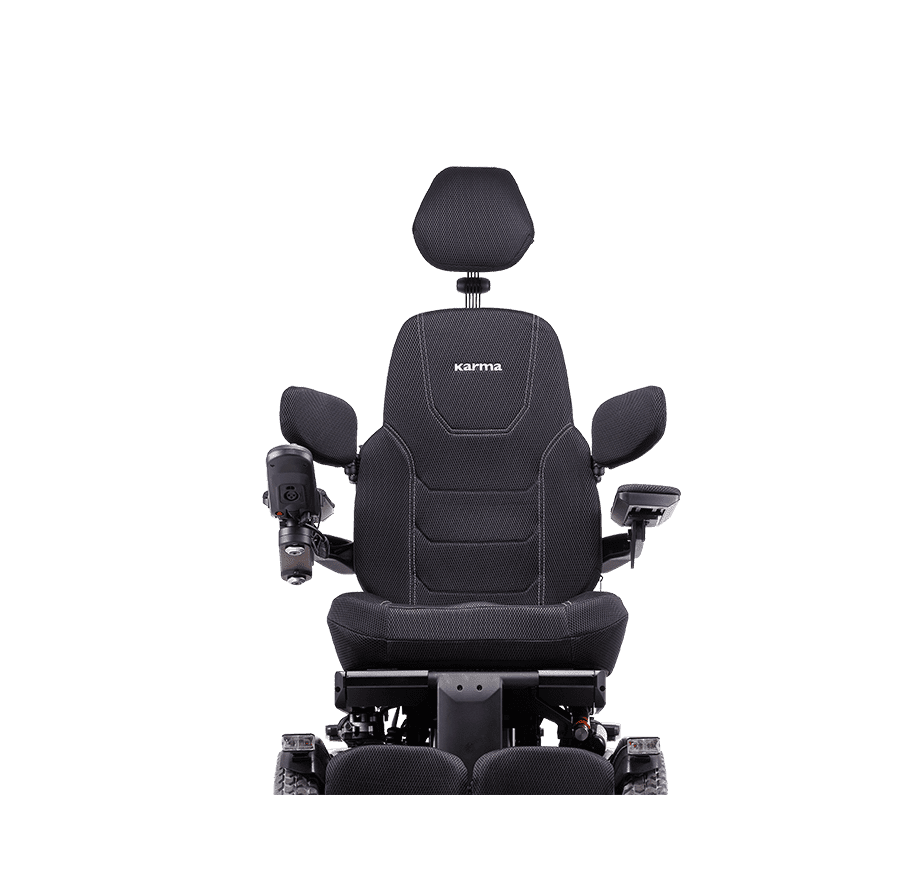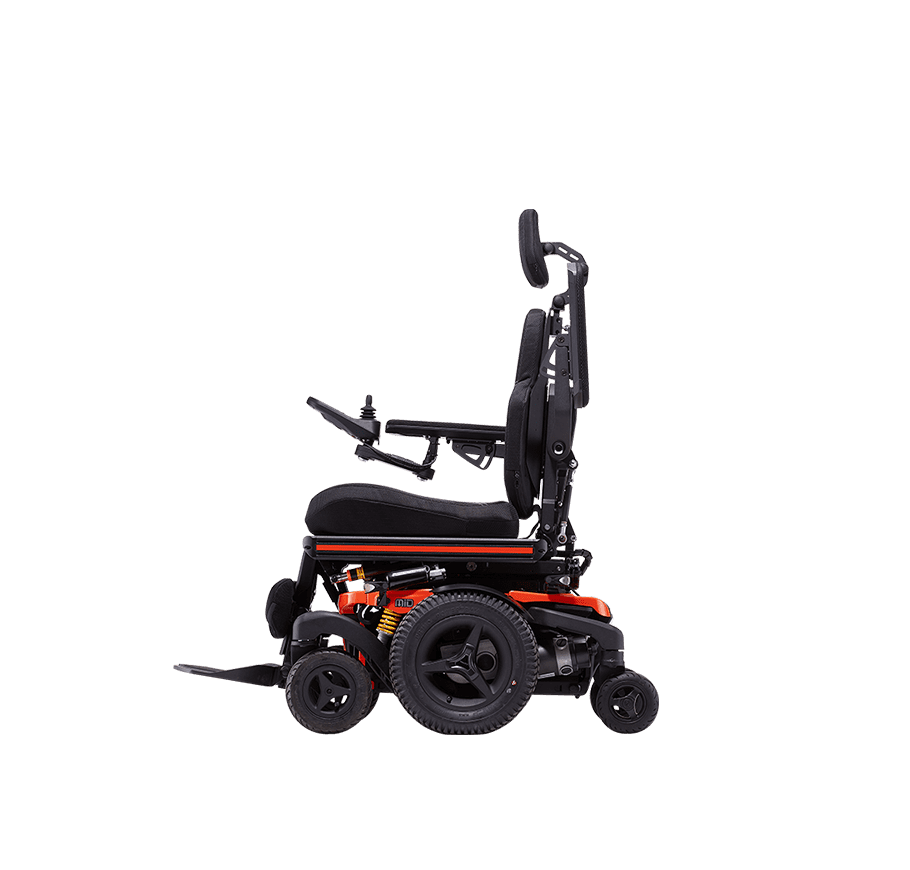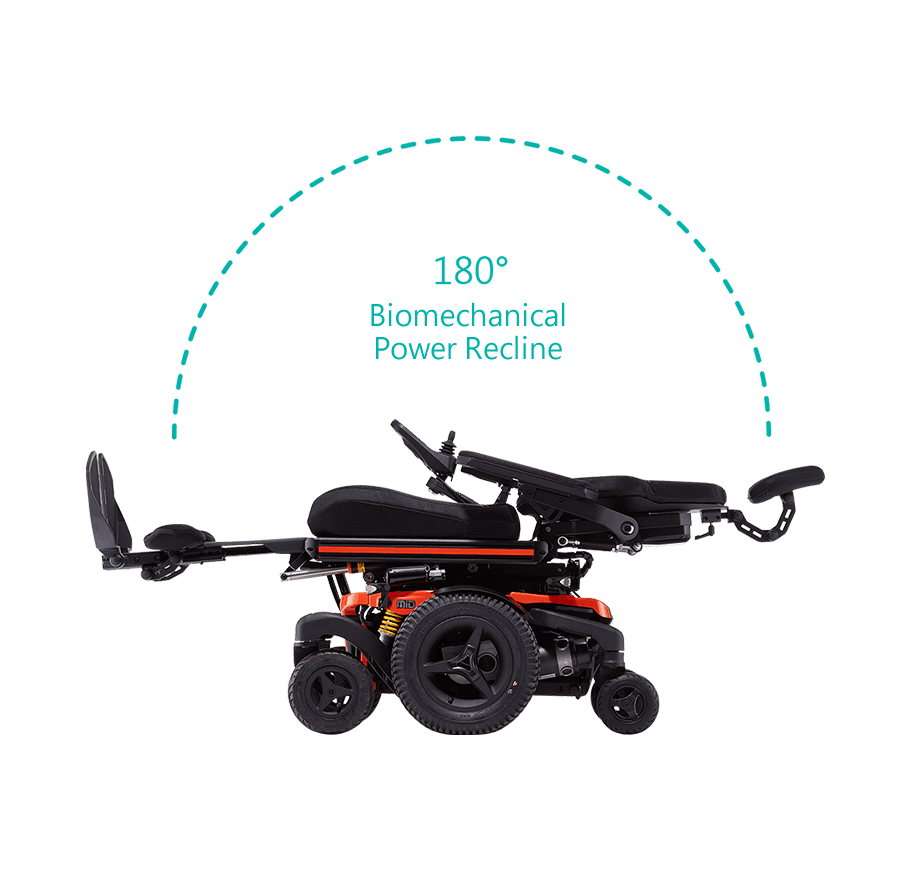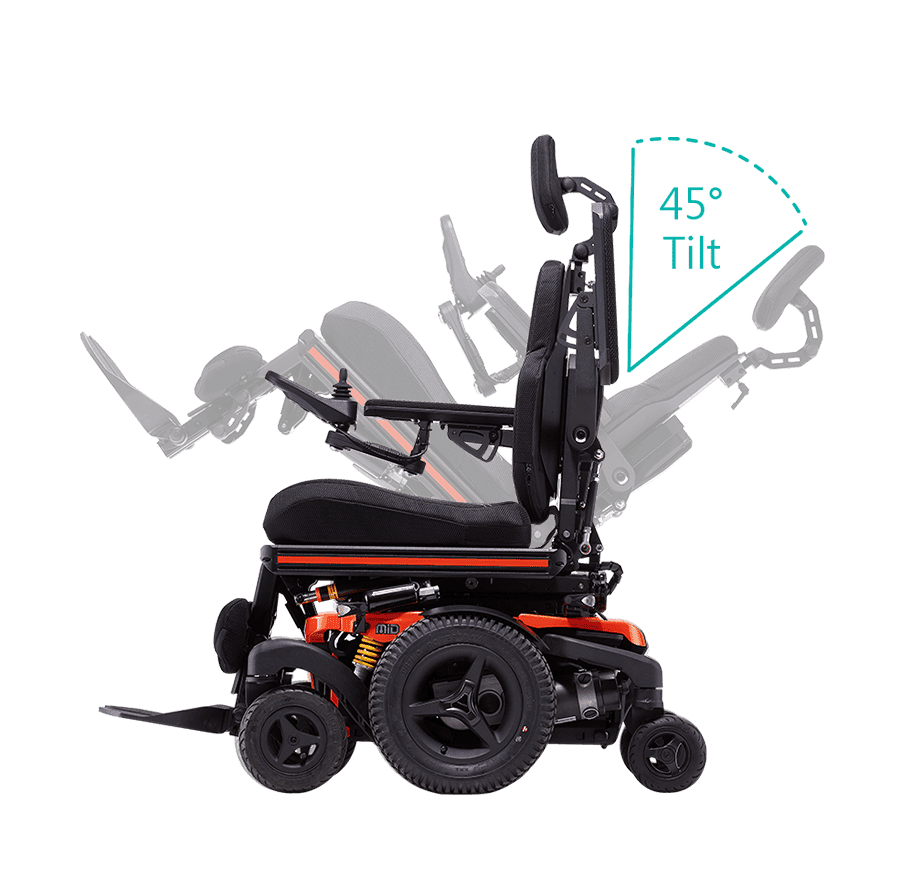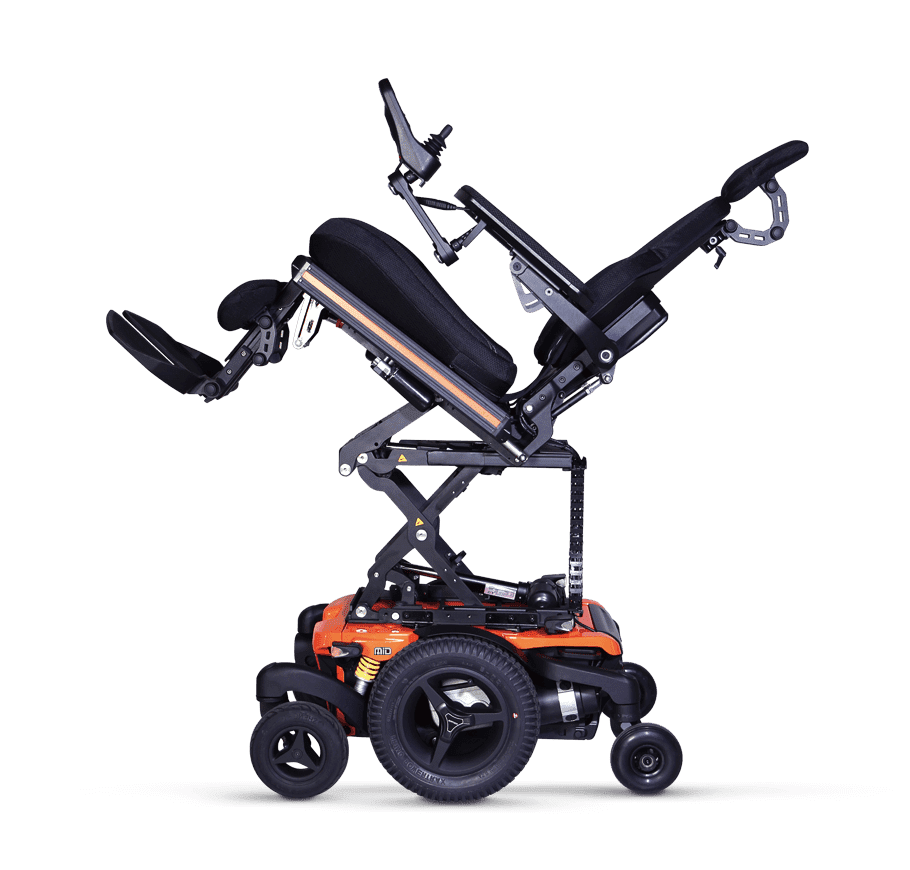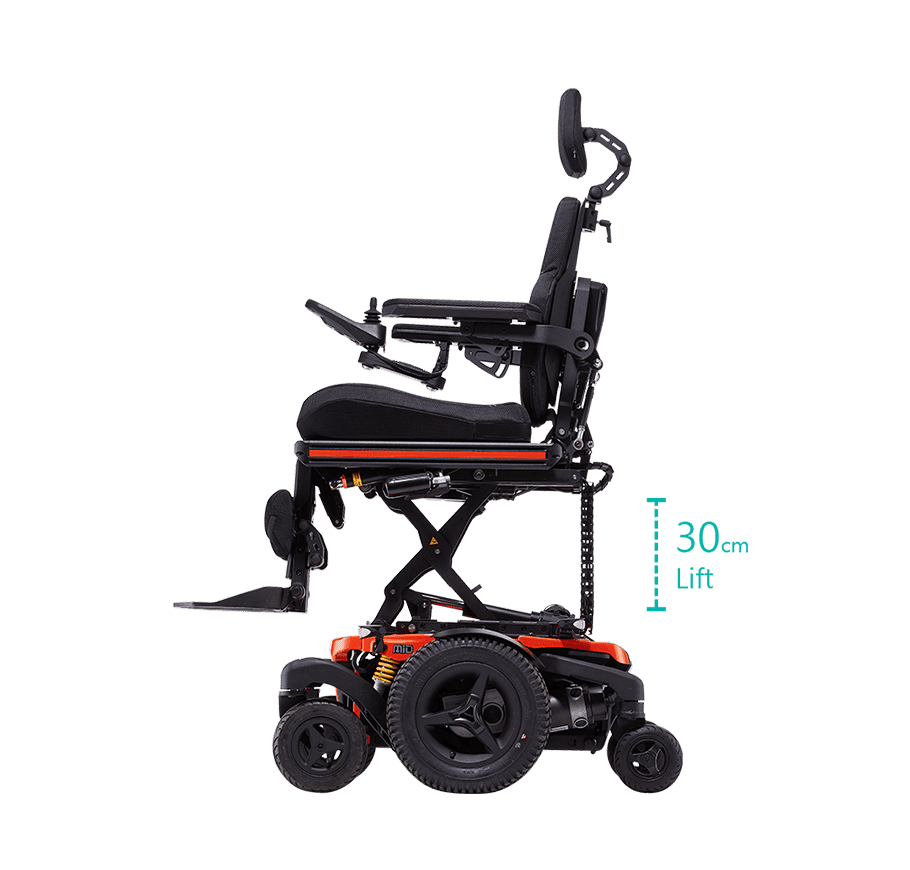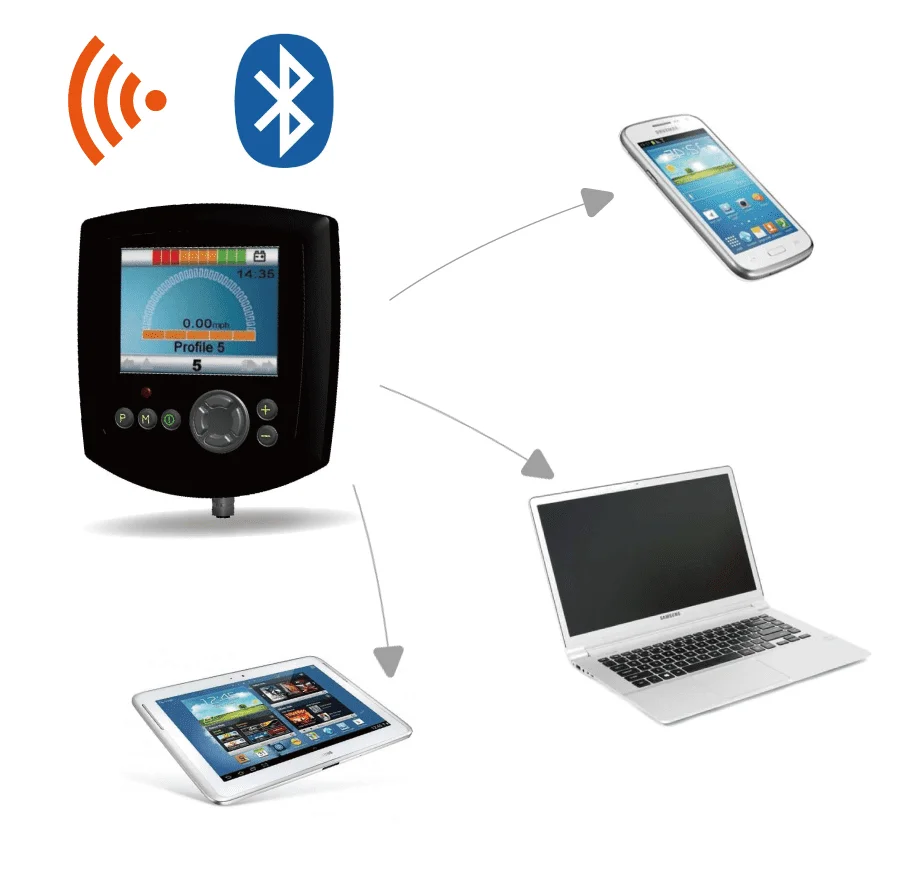 Specification
ISO Standard Measurement (ISO7176-5/ ISO7176-7/ ISO7176-15)
Product Model
MID Lectus
Maximum user weight (kg)
136
Driving Characteristics
Minimum
Maximum
Overall length with legrest (mm)
1165
-
Overall width (mm)

615
715
Overall height (mm)
1040
-
Folded length (mm)
830
960
Folded width (mm)
615
715
Folded height (mm)
920
-
Total mass (kg)
178 (50Ah)
201 (80Ah)
Total mass without batteries (kg)
147.5 (50Ah)
170.5 (80Ah)
Mass of the heaviest part (kg)
144
-
Static stability downhill (X°)
9
Static stability uphill (X°)
9
Static stability sideways (X°)
9
Dynamic stability uphill (X°)
8
Ability to climb rated slope (X°)
8
Maximum speed forward (km)
6
12
Energy consumption (km)
24 (50Ah)
36 (80Ah)
Braking method
Electromagnetic Brake
Minimum braking distance from max speed
(mm)

2000
Obstacle climbing (mm)
-
75
Minimum turning radius (mm)
810
-
Minimum turning radius without user (mm)
730
-
Reversing width (mm)
1170
-
Ground clearance (mm)
70
-
Front wheel size (mm)
203 (8")
Middle wheel size (mm)
355 (14")
Rear wheel size (mm)
152 (6")
Electrical System
Motor power (W)

320
Battery capacity (Ah)
50 x 2/ 80 x 2
Charger output voltage
(V) 24
Charger output current (A)

5/ 8
Battery Compartment (L x W x H) (mm)

180 x 175 x 220 (Front Compartment)
175 x 165 x 225 (Rear Compartment)
Seating System
Minimum
Maximum
Seat plane angle (X°)
1
-
Seat angle adjustment/ Power tilt (X°)
1
45
Effective seat depth (mm)
425
625
Effective seat width (mm)
420
520
Seat surface height at front edge (mm)
470
-
Seat height adjustment/ Power lift (mm)
470
770
Backrest angle (X°)
(-7)
-
Backrest angle adjustment/ Power recline (X°)
(-7)
87
Backrest height (mm)
565
750
Leg to seat angle (X°)
95
-
Leg to seat angle adjustment/ Power (X°)
95
177
Footrest to seat distance (mm)
145
550
Armrest to seat distance (mm)
255
375
Front location of armrest structure (mm)
310
701
Anatomic Measurement (The measurement is based on the body measurement)
Product Model
MID Lectus
Maximum user weight (kg)
136
Seating System
Minimum
Maximum
Seat angle (X°)
5
-
Seat angle adjustment/ Power tilt (X°)
5
49
Nominal Seat depth (mm)
355
555
Nominal Seat width (mm)

430
530
Seat surface height (mm)
580
-
Seat height adjustment/ Power lift (mm)
580
880
Backrest angle (X°)
(-7)
-
Backrest angle adjustment/ Power recline (X°)
(-7)
87
Seat to backrest angle (X°)
77
171
Backrest height (mm)
535
700
Leg to seat angle (X°)
91
-
Leg to seat angle adjustment/ Power (X°)
91
173
Footrest length (mm)
225
630
Armrest height (mm)
265
665
Remark :
* All the specifications specified in this section are estimated based on the following conditions: 20℃~35℃, an 136 kg occupant, brand new fully charged batteries and driving on the flat road.
* If you want to know more about the measurement methods of wheelchair specifications, please scan the QR code to watch the instructions on the Karma website.
* The actual product specifications differ from the data in the table by ±1 cm ±0.5 kg.
* The actual product specifications may vary according to different configurations.
* Karma reserves the right to modify information herein without further notice.
Power Wheelchair Measurement Method