Caregivers to the elderly are not only beneficial to the seniors themselves, but they are also beneficial to the loved one's family. They often work around the needs of the elderly person and family with options of being full time, part-time or families looking for respite. Here is a list of the benefits of a caregiver:
Peace of mind
Family members typically worry about their loved ones, especially when they are elderly and don't live nearby. A caregiver can provide the family peace of mind that their relatives are being well looked after. Caregivers can be hired to be there 24/7 for the safety of your loved one and help them carry out daily tasks that they would otherwise be unable to carry out themselves. 
Independence
A full time caregiver can give your loved one the independence and freedom they want and deserve. The caregiver can help with daily tasks such as laundry, cooking, and errands so that they can remain in their own home and sustain their daily routine. Most elderly do not want to move to an assisted living facility or nursing home, so this is a good compromise for both parties.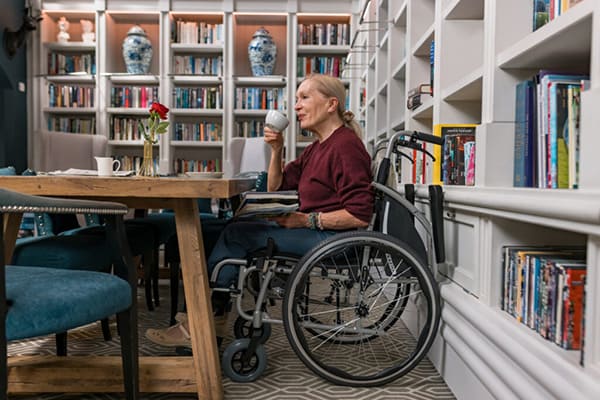 Companionship 
Many elderly people live alone, so a caregiver can give them companionship to combat depression, isolation, and loneliness. If you live far away from your loved one, you'll be happy to know that there is someone there to not only help them, but also keep them company. 
Economical
The cost of hiring a caregiver full time can be cheaper than moving your loved one into an assisted living facility or nursing home. Hiring a caregiver also gives you and your loved one the choice of whom you hire and when. 
If you are unsure if your loved one needs a caregiver, you can read our previous blog here, where we list the things to look out for. Hiring a caregiver doesn't always have to be full time or long term, you can always find a solution that meets your needs. If you care looking for a wheelchair for your elderly loved one and caregiver, read more here. 
Keep Reading