It has been a fantastic week at Rehacare 2022, meeting so many incredible people who came to our booth from around the world.
KARMA reached several new milestones this year, headlined by a new range of power wheelchairs, a pediatric positioning manual wheelchair, the iSeat pressure detection mat, and so much more! 
We are very grateful for all the enthusiasm that everyone brought to our booth and the memories we made together; you can view the highlights from the exhibition below! 
Complete Standing Wheelchair Range
From simple to biomechanical standing, Karma SME, Ergo Stand, and Evo Altus provide a complete solution for your standing demand.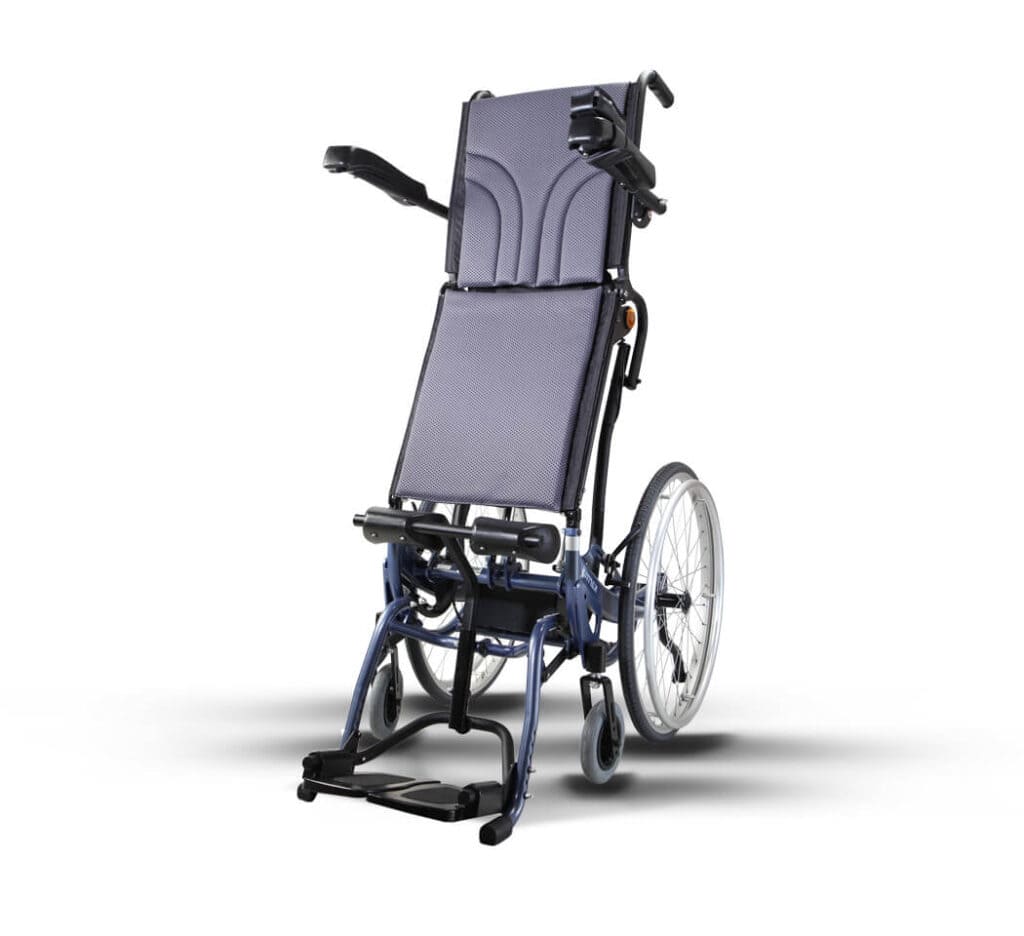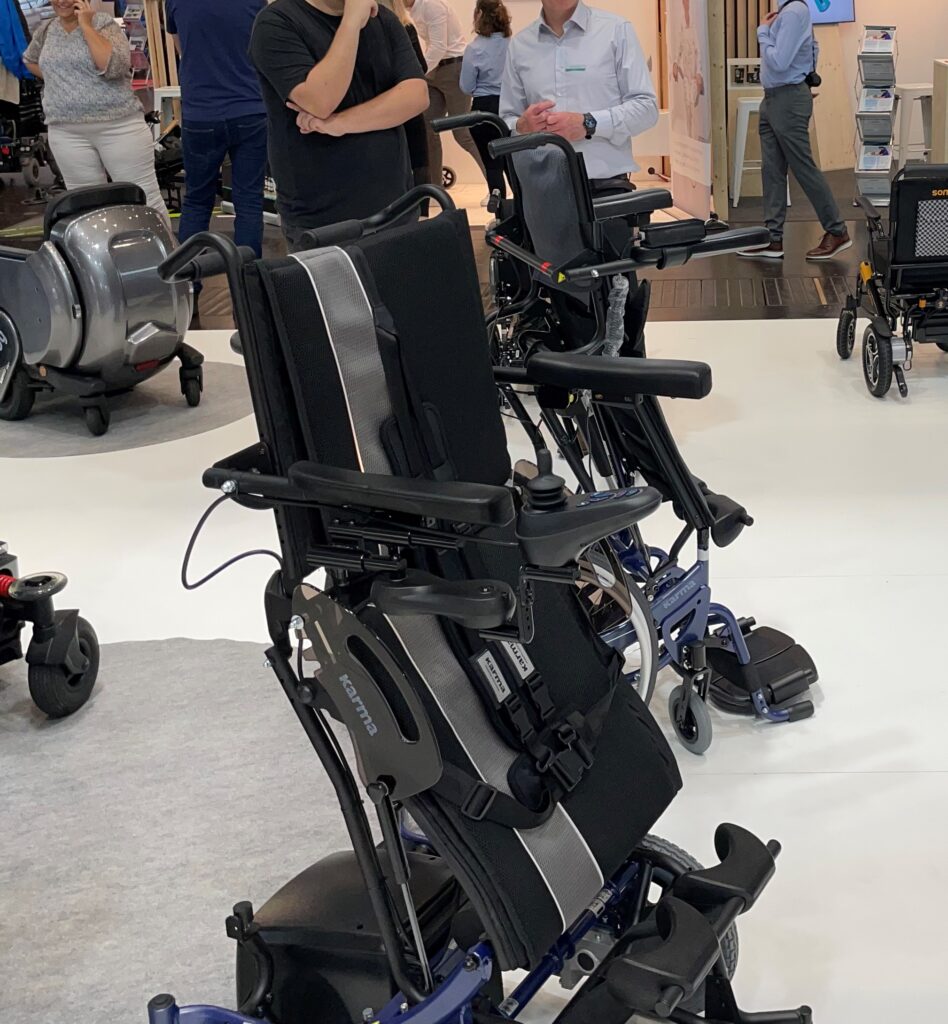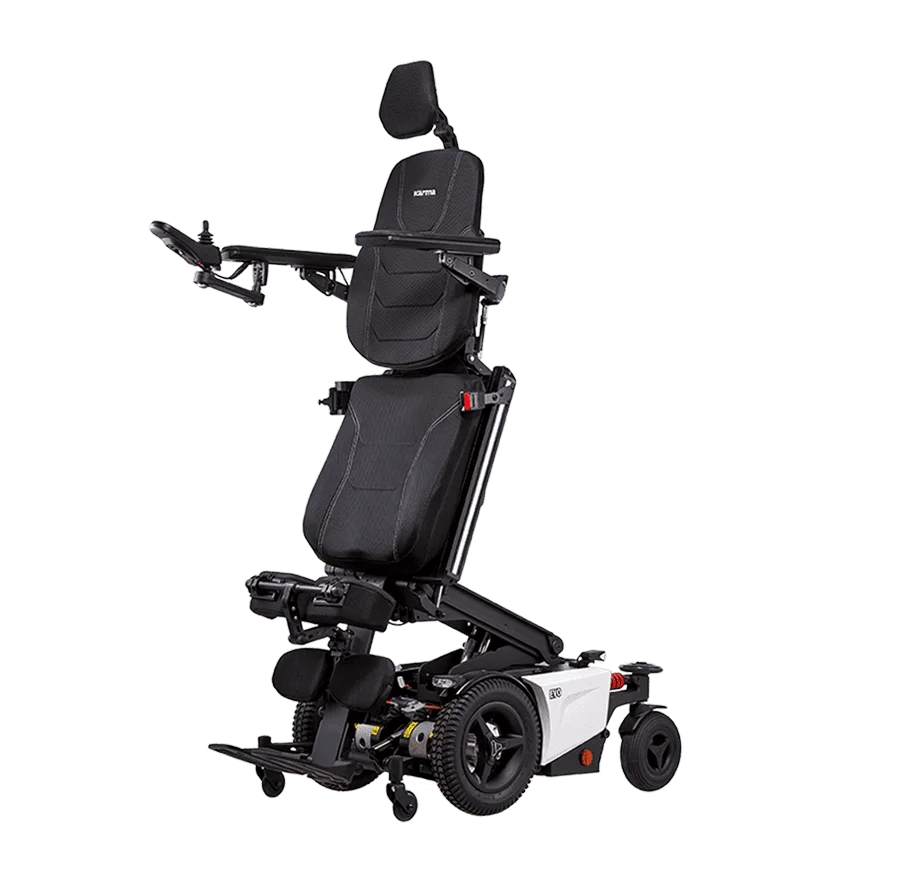 SME manual propel with power stand
Ergo Stand power wheelchair with power stand and recline
Evo Altus power wheelchair with biomechanical power stand, tilt, recline, lift, and power legrests
Versus Seating System  
Offers an extensive range of seat dimension adjustability, integration of up to four power positioning functions, and compatibility with after-market backrests and accessories.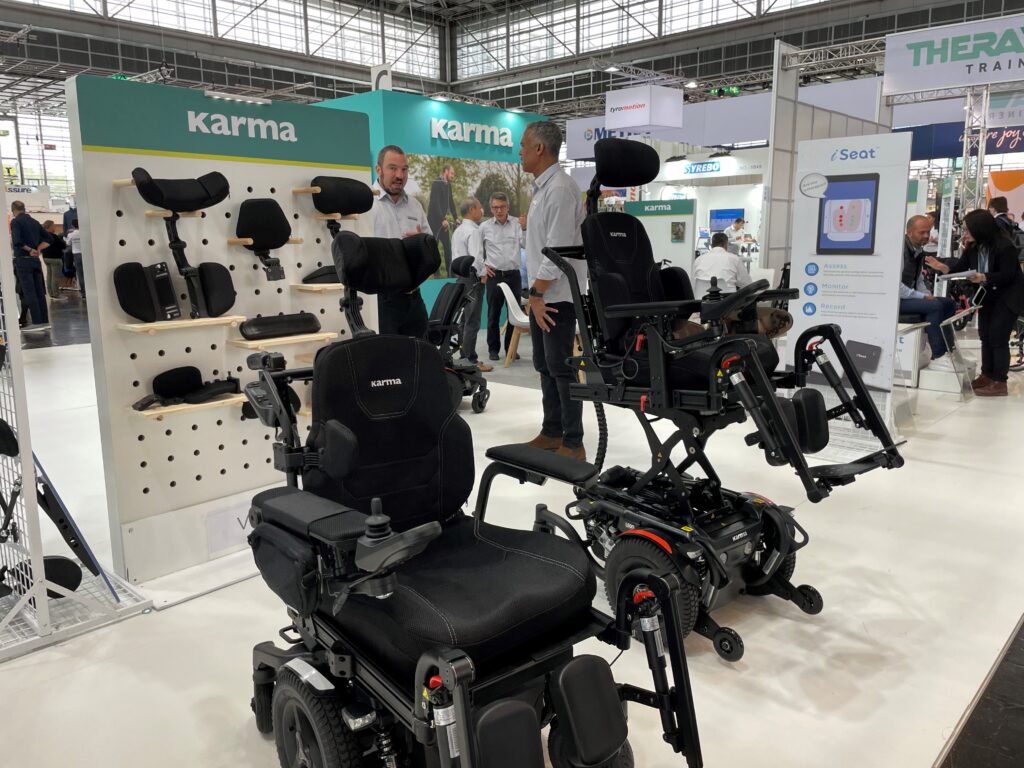 Kameleon Pediatric Seating System
Leon F Kameleon pediatric power wheelchair with a modular design thatempowers  users with the independence to live a social life.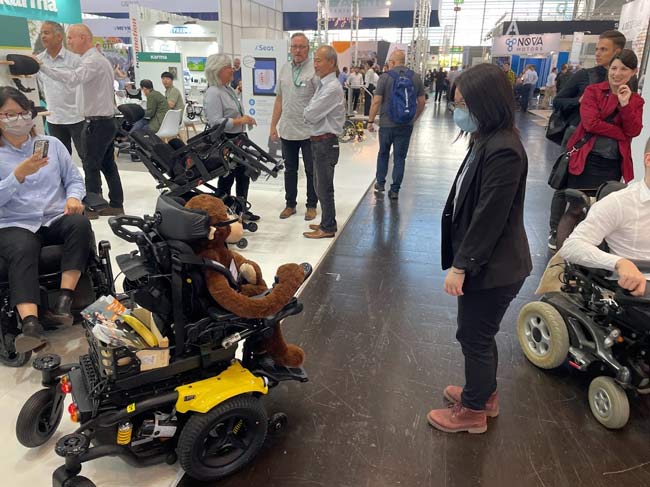 Scooter and Foldable Power Wheelchairs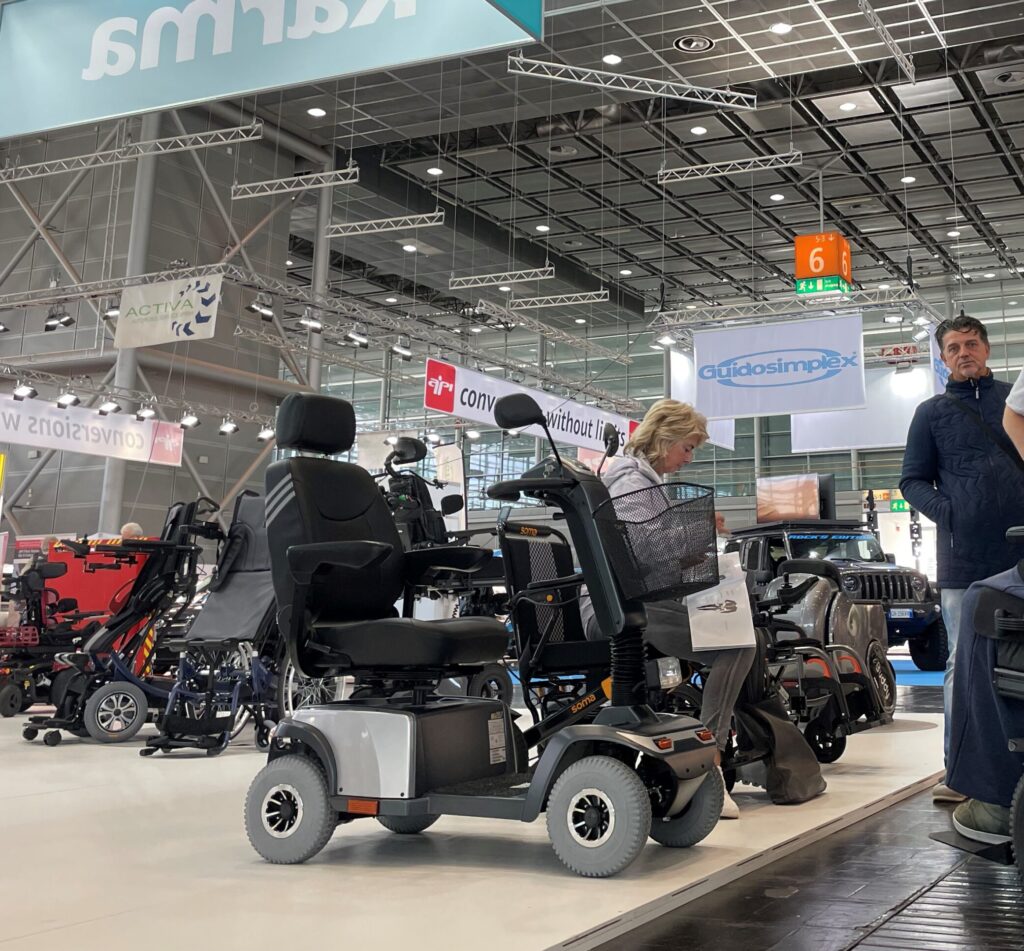 KS-343.2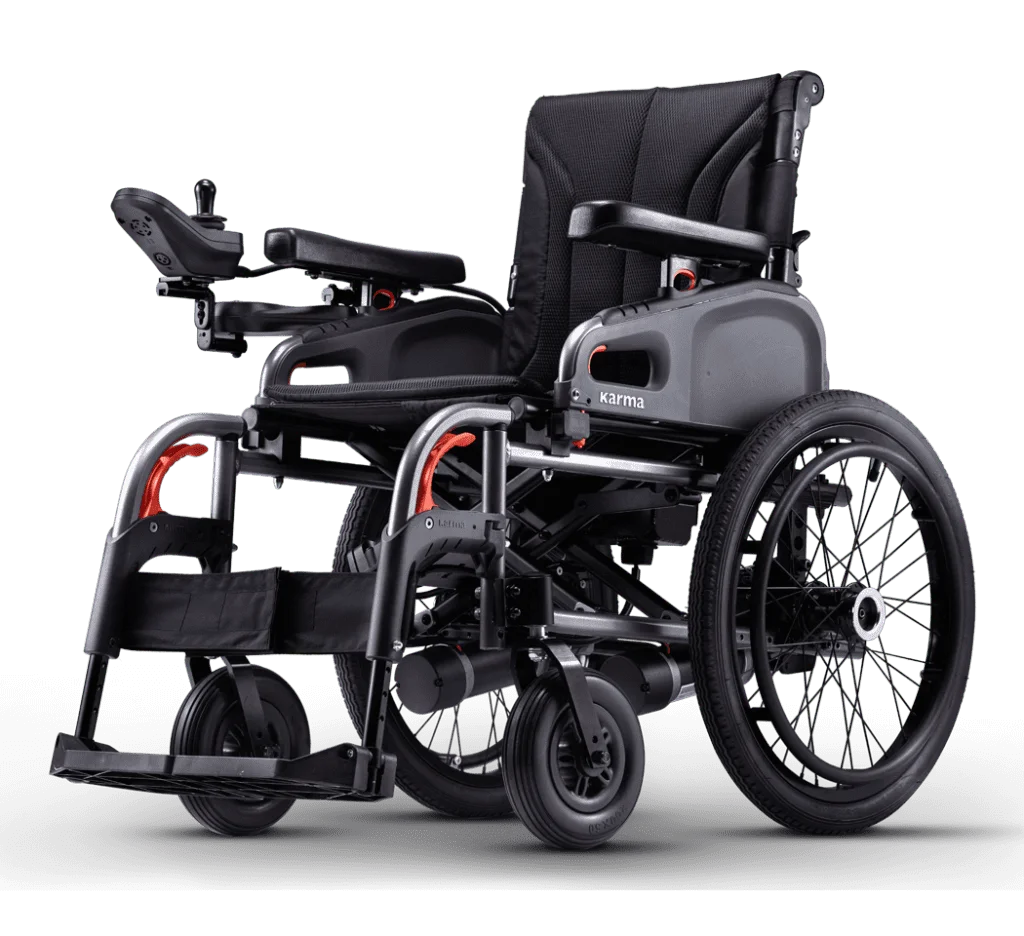 eFlexx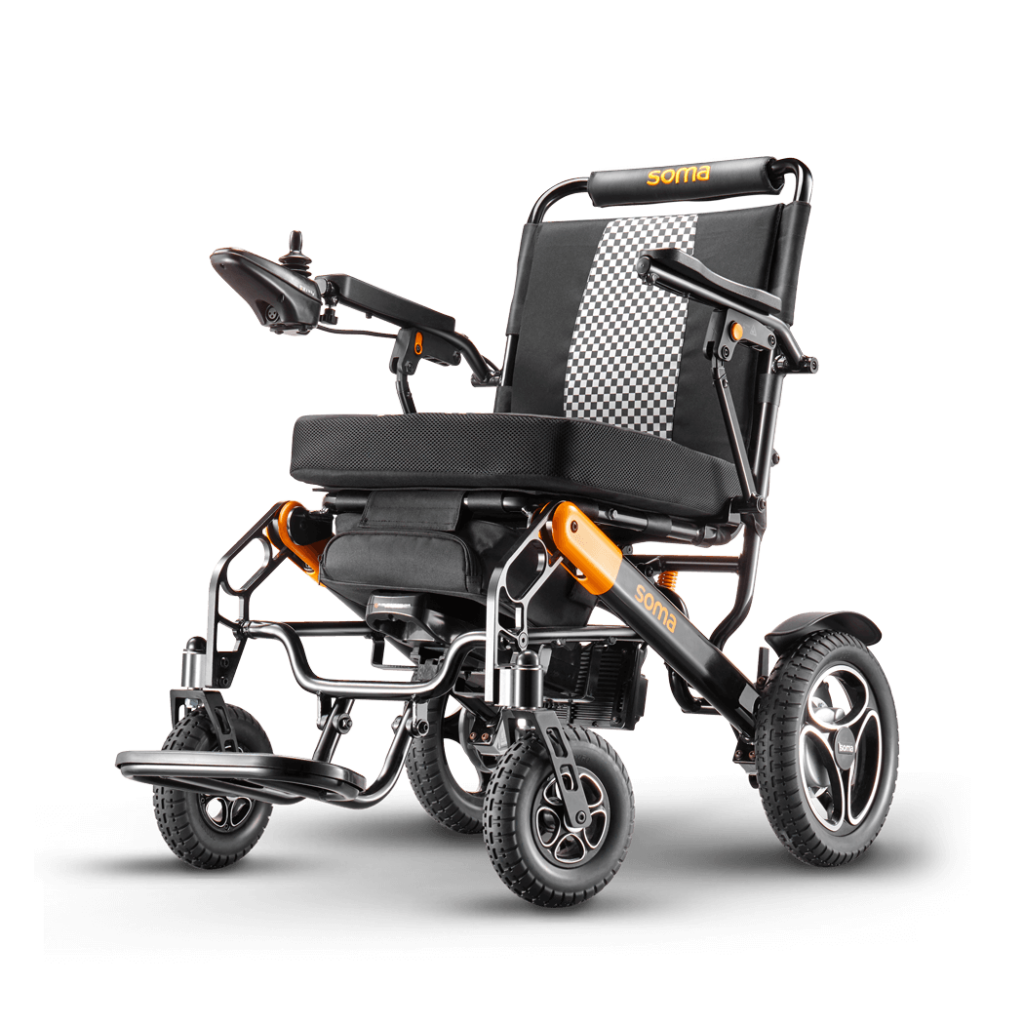 SP-200
The fully adjustable and configurable seating system ensures a comfortable and supportive fit throughout childhood. 
iSeat
iSeat offers a real-time visualization of pressure distribution across the wheelchair seat surface, enabling users and caretakers to identify areas of relative high pressure, for assessment and adjustment. 
Since 2019, the Karma Europe Warehouse has provided after-sales service and support to Karma dealers throughout Europe, the Middle East, Africa, and South America. Click here to learn more about the Karma Europe Warehouse. 
Finally, we want to say!
On behalf of the global KARMA family, thank you again for joining us at Rehacare 2022! We can't wait to see you all again soon!
Snapshots of 2022 Rehacare