If you are looking for accessories that can improve your mobility, then KARMA Medical have you covered! One simple accessory can improve a wheelchair user's mobility and better their day-to-day life. Whether you are a power or manual wheelchair user, there is an accessory for you! 
Postural supports
Posture supports allow the user to sit in their wheelchair comfortably for longer. The postural supports can be bespoke for each user to increase stability and mobility. Increased stability is imperative to avoid long term injury. 
This is why selecting the right wheelchair is so important for each user. A therapist or doctor will provide the user with the accessories they need in order to sit comfortably and securely.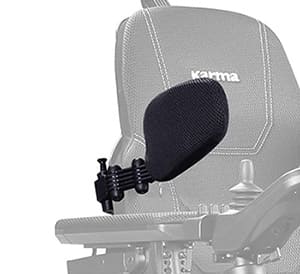 Adjustable headrests
Power wheelchairs are typically already equipped with headrests, however, headrests can be added to manual wheelchairs should the user require additional head and support. For example, KARMA Medical's Adjustable Headrest can be configured to the requirements of the user. Headrests not only reduce strain on the neck and shoulders, they also help maintain the user's posture for a stable sitting position. Sitting comfortably will improve the user's mobility and prevent long term injuries.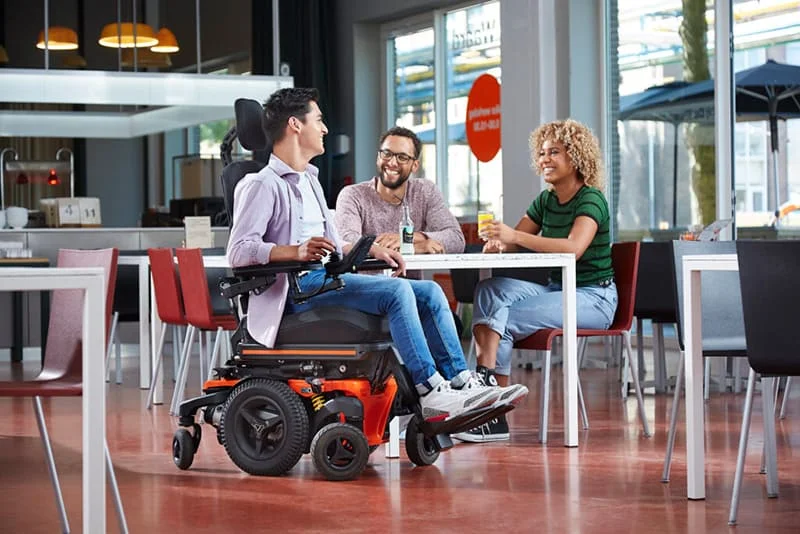 Tray table
A tray table may not seem like an obvious mobility aid, however it does assist in making it easier to navigate daily life. For example, if the user is planning to eat outdoors with their peers, outdoor seating is not always accommodating for wheelchair users. A tray table removes these obstacles, allowing any wheelchair to participate in everyday activities. Not only can a tray table be used to enjoy meals, but it can be used as a work surface for a laptop etc. 
A tray table is also great for elderly wheelchair users who may not be comfortable moving in and out of their wheelchairs at meal times or for other various activities. They can be used on both manual and power wheelchairs, which is great for all wheelchair users.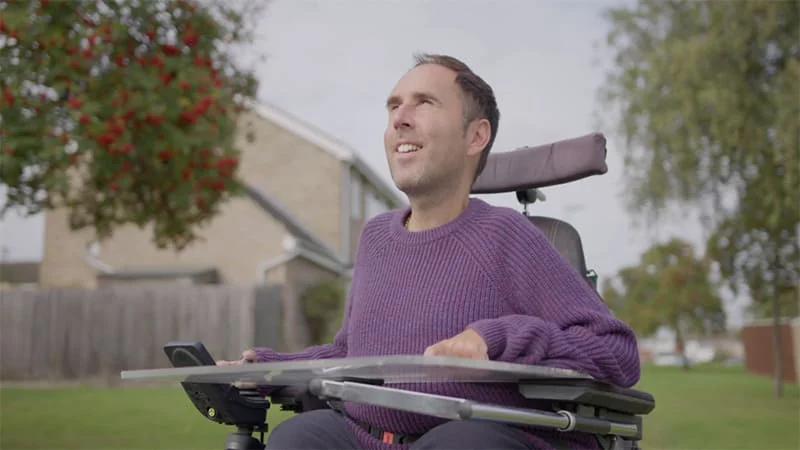 Wheelchair bags
Wheelchair storage or a wheelchair bag may seem like an obvious accessory, but it's also one of the most useful. There are a variety of wheelchair storage solutions to choose from, for example, backpacks, net bags, armrest bags, and tote bags. The backpack and tote bags can hang on the push handles of the wheelchair to provide plenty of additional storage when out and about. 
Wheelchair bags are a great place to store medical equipment and other necessities instead of keeping them on your lap. This will ensure that the belongings are safe and that the user's mobility isn't affected with the additional things.
All KARMA Medical wheelchair accessories are designed for comfort and support to assist not only the user but caregivers to improve mobility. There are accessories for both power and manual wheelchairs for not only support, but also to make daily life easier.