After learning what a wheelchair accessible is and of the costs it will take to adapt such a vehicle, it is essential to remember the key requirements for a vehicle to be adapted entirely, it must have the following features:
Adapted hinged door

Wheelchair lift system

Sufficient interior space to accommodate the wheelchair

A way to anchor the wheelchair safely

A wheelchair that has passed a safety crash test
Access to the vehicle and platforms must be adapted for each user. Usually, this means a specially adapted door that can be easily opened by the wheelchair user and adds a lift to the vehicle. Once inside the vehicle, the wheelchair user should have enough space to maneuver their wheelchair and have the appropriate functions to keep the wheelchair in place when driving.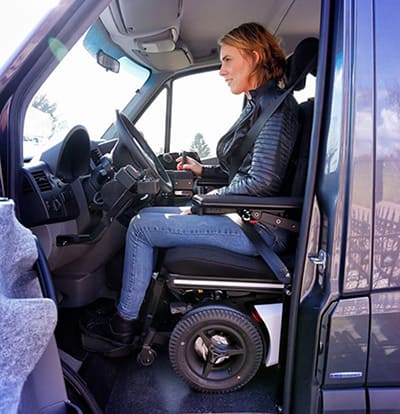 How much does it cost to adapt a car for a wheelchair?
The price of adapting a vehicle for a person with some disability and therefore must use a wheelchair depends on the vehicle's characteristics, but the average cost is between USD 1,000 and USD 4,000. If you live in Spain, you can find more specific information here. 
Many people choose to adapt an existing vehicle rather than buy a vehicle that has been adapted specifically for a wheelchair. This is an option, provided that the car has enough space to accommodate a wheelchair, either manual or power, and the necessary safety devices. In most cases, this type of adaptation is cheaper than buying a new vehicle; in addition, there is often aid given to wheelchair users who need to adapt their vehicle. 
What should you take into account when buying an adapted car?
When selecting an adapted car, it is essential to understand the wheelchair user's needs and the security systems that the vehicle incorporates. Generally, all adapted cars must include the features listed above. However, some people may require other specialized adaptations, such as adapted driving controls. All driving devices must be adapted to the driver and easy to operate.
KARMA make it possible for freedom and independence
KARMA has a wide range of manual and power wheelchairs that have been crash tested and/ or can be modified and safely used to drive a motor vehicle. For some wheelchair users, their car is essential to their lifestyle and independence. Adapted vehicles offer the opportunity to make these trips the safest way possible. Contact your local KARMA wheelchair dealer to learn about the adaptations that can be made to your wheelchair for a motor vehicle.