In the late October, KARMA Mobility Spain participated in the Orto Medical Care 2018 and completed a successful exhibition with their impeccable team.
Raquel Yuste Mieres, the General Manager of KARMA Mobility Spain said, "This year is the second time for us to attend OMC. We are very happy to be part of the show. We had connected with many professionals and it was great to be able sharing the knowledge and the passion for making the rehabilitation industry better together. See you next time in Madrid, Spain in 2020."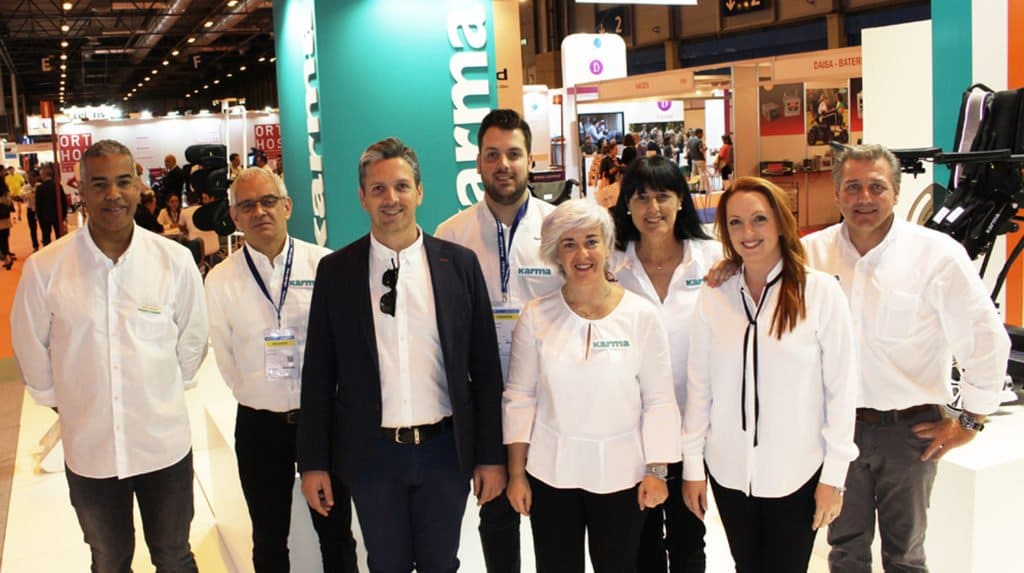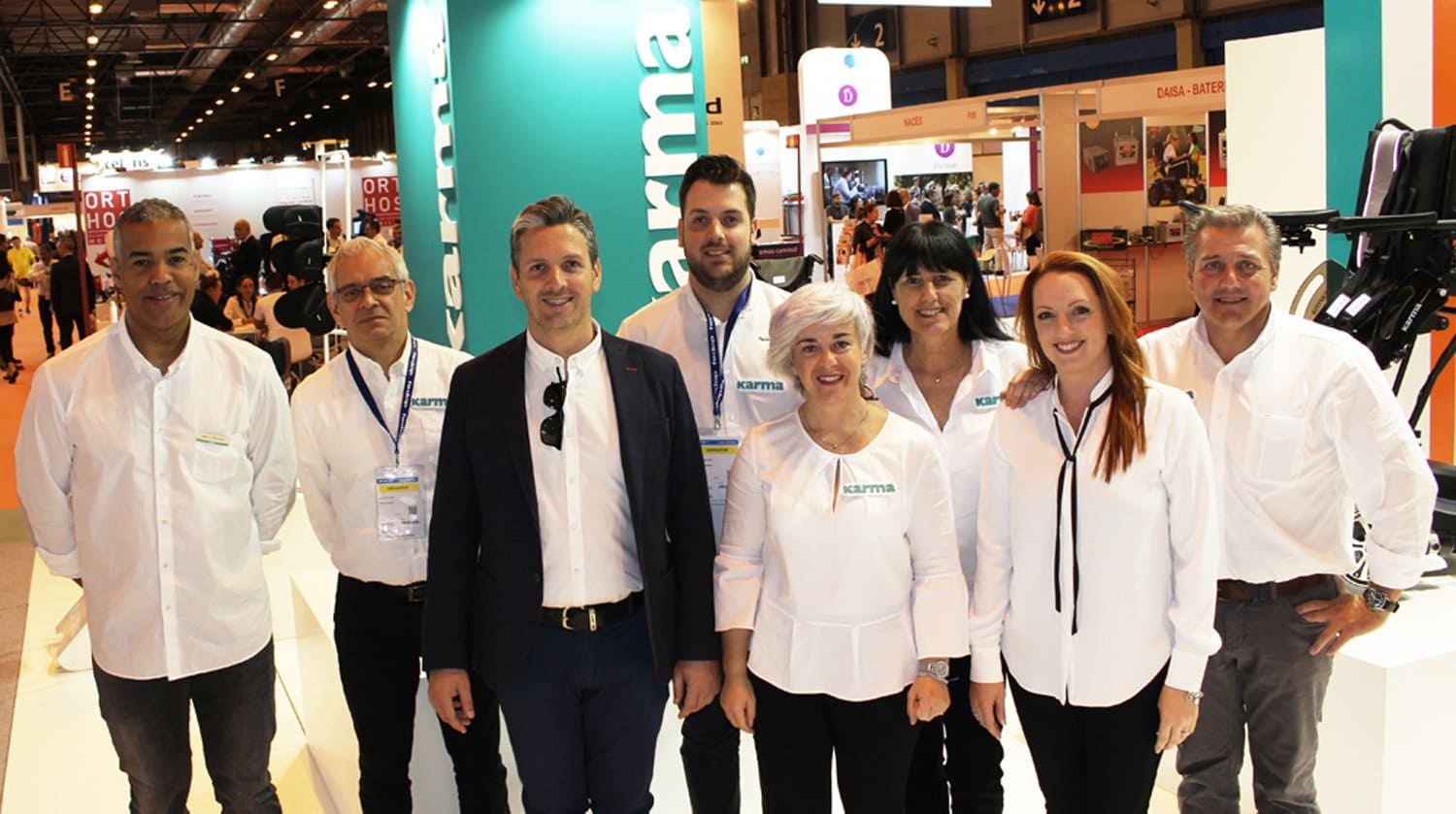 KARMA Mobility Spain Team : Janoy, Walter, Carlos, Alejandro, Raquel, Carmen, Morwenna, and Pedro.
Francisco Zuasti, the author of TODO DISCA, the leading media for rehabilitation in Spain had also shared his impressions and experience with KARMA Top Lines wheelchairs (MID Lectus, EVO Altus and EVO Lectus) and other products at Ortomedical Care 2018 as a specialist in Accessibility and Technical Aids. 
OMC Spanish trade fair is considered the most important event in Southern Europe for orthopedics, technical tools and professional services for older people and people with disabilities. It takes place every two years in Madrid and is the leading exhibition and at the same time the showcase of the industry in Spain.