In the previous 2 blogs, we talked about the types of power wheelchair seats that are available, and the range of outdoor and indoor chassis. Whilst these two things are key features of the power wheelchairs, extra features can aid a person's rehabilitation and their goal of being totally independent in a wheelchair. Features such as power recline, tilt, lift, ...
Read More>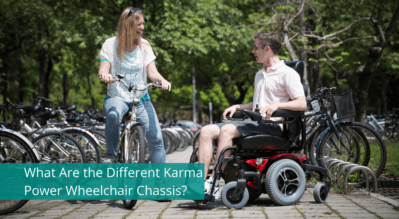 In the previous blog, we talked about how to choose a power wheelchair seat. Be sure to go back and read that blog first as you will learn about the different things to consider when choosing a power wheelchair. In this blog, we will introduce the different chassis available at KARMA. The wheelchair chassis you choose will depend on your ...
Read More>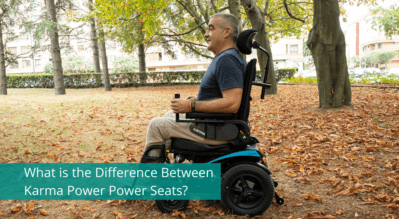 Choosing a power wheelchair includes a few more steps compared to choosing a manual wheelchair. The needs of power wheelchair users differ greatly therefore there is a lot of variety of power wheelchairs on the market. Whether you are totally dependent on a power wheelchair or you need a power wheelchair to just travel longer distances, there is an electric ...
Read More>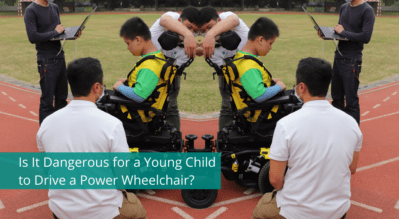 We know any young child requires constant supervision and that is no different when they are driving a power wheelchair. Under proper supervision and a safe environment, always encourage them to do as much as possible on their own, so eventually, they can do and learn these things without assistance. If you keep worrying about any kind of accidents, then ...
Read More>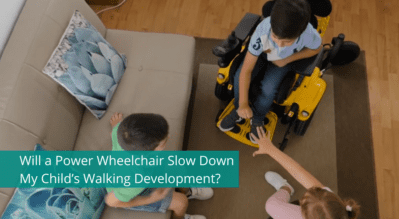 Traditionally, power mobility was used as a last resort as a result of failing to walk. Children are expected to walk as much as possible, even though their ambulation was not functional or effective. However, studies have shown that abnormal pathological gait patterns increase muscular demands and energy consumption. The ability to ambulate declines as a child grows older and ...
Read More>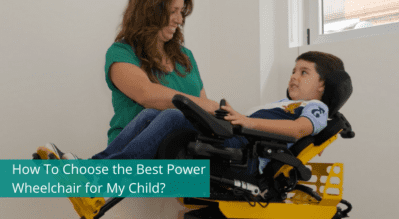 Firstly, there is no best wheelchair, only one that best fits the user. For that reason, the existing power wheelchairs for children available on the market are very diverse. The common attributes of pediatric power wheelchairs include the ability to accommodate growth, flexible drive controls, and the ability for transportation requirements (Seating and Wheeled Mobility, 2018). The best choice for ...
Read More>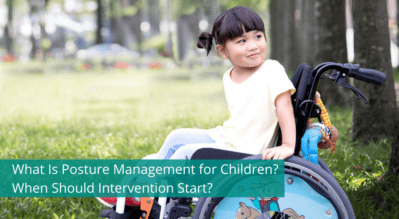 It's common to see growing children with physical disabilities have orthopedic asymmetries. It's estimated that 20% of children with Cerebral Palsy (CP) will have scoliosis (Lubicky & Betz, 2011). It's also reported that progressive hip subluxation occurs in up to 50% of children with spastic CP. Other common complications, such as contractures, pelvic obliquity, and windswept distortion, are also common ...
Read More>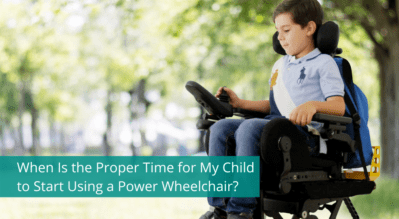 Studies have shown that for a child with mobility impairments, the early introduction of power mobility enhances the development of skills (Jones et al., 2012; Guerette et al., 2013; Livingstone & Field, 2014). It's also widely recognised that early independent mobility improves self-esteem and confidence and reduces apathy and depression (Guerette et al., 2013). Studies have shown that early access ...
Read More>