Coronavirus Prevention – How to Clean your Power Wheelchair Joystick
In this Coronavirus prevention special we are going to talk about the most important feature for power wheelchair users; the joystick. Whilst the Coronavirus epidemic is growing, remember to wash your hands frequently and not to touch your face. However, if you're always using your hands to use the joystick then you're more likely to be exposed to viruses. 
Regardless of whether it is a middle-aged elderly person or a disabled person using the wheelchair, whilst using the power wheelchair that is controlled by the joystick, how can you clean it without damaging the controls? What about cleaning the wheelchair itself?
During the outbreak, we recommend that you carry out the following five steps everyday to ensure your safety as well as others: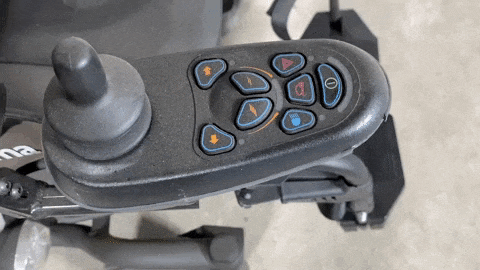 Clip from Karma Medical YouTube 
1. Wipe the surface of the joystick knob and boot protector with alcohol and remember to be gentle to avoid wear and tear from frequently removing the protector.
2. Wipe the boot protector with alcohol . The shape of the boot protector is a little bit awkward to clean as dirt can get stuck in between the tiers. Each groove must be wiped regularly with clean water and allowed to dry. Here is a special reminder, if you see water droplets inside the dust cover (usually after rain), you must dry the dust cover layer by layer to allow the electronic parts in the controller to ventilate to ensure dryness, otherwise the controller will be easily damaged.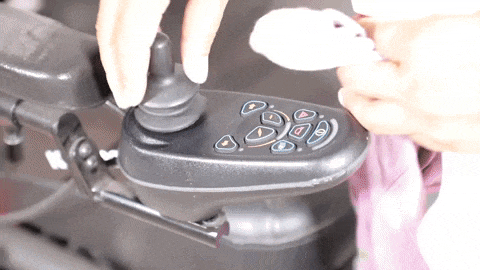 Clip from Karma Medical YouTube 
3. Use a brush to remove the dust or small objects on the joystick panel. Don't let the small objects like food get caught inside or under the buttons of the control pad. We want to remind you to use a light hand when cleaning the panel to avoid disrupting the panel function. 
4. Regularly clean the dirty areas with clean water, because the controller is an electronic part, do not remove the entire controller and soak it in water. When cleaning, wipe the surface of the joystick with a cotton cloth dipped in clean water and then wipe the wet area immediately with a dry cloth.
5. When going out every day, use a 75% alcohol solution. After spraying the surface, wipe the joystick panel dry. (Reminder: do not wipe the joystick panel too roughly).
Clip from Karma Medical YouTube 
Correct and regular cleaning is an excellent measure to take during the spread of an epidemic and the best way to extend the service life of a product. We want to remind you again that during epidemic prevention, wheelchairs should be cleaned, especially by users who often need to enter and leave the hospital. You must take care of your health especially carefully to protect your family and friends!
Want to read more about how to protect yourself from COVID-19? Download your free ebook here: 
FREE GUIDE DOWNLOAD
How to Protect Yourself from Coronavirus (COVID-19)
Keep Reading