One of the biggest reasons for pediatric wheelchair users to acquire a mobility device is so that they can be independently mobile, to be able to interact with their peers, and carry out day to day activities. In order to be able to do these things, wheelchair users need a wheelchair that they can use as efficiently as possible so as not to waste energy on traveling but conserve that energy for school, for example. 
If the user is going to self propel the wheelchair, making sure that the user can propel the wheelchair as effectively as possible is important. This can be done by adjusting the position of the rear wheel axle. The height of the chair can also be adjusted via the rear wheel axle depending on the height of the user. As they grow this can be changed, which is one of the key advantages of Flexx Junior.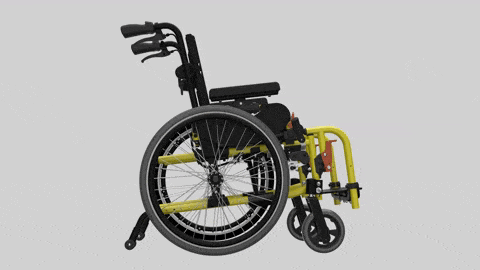 Part of being able to properly propel the wheelchair includes being able to adjust the position of the rear wheel axle back and forth, depending on how comfortable and experienced the user is in the chair. When the rear wheel axle is positioned towards the back, the wheelchair is more balanced and therefore more suitable for first time wheelchair users or users in rehabilitation. More experienced wheelchair users may want to position their rear wheel axle towards the front for more control and efficiency.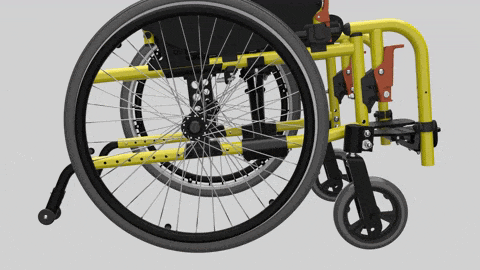 Small adjustments, big difference
By making small adjustments to the rear wheel, the wheelchair user can achieve the most effective propel to utilize their remaining energy on other activities. Being able to freely move around and socialise with peers is the overall goal when providing a mobility device to a pediatric user.
Keep Reading