Flexx Junior was designed to be compaitble with range of optional accessories to meet the needs of the user. Working together with OT's who specialise on the needs of children with spinal deformty, for example, we were able to build a wheelchair with the therapists principles in mind.
A well known principle OT's usually adhere to is:
Head
Over
Shoulder
Over
Pelvis 
Over
Axle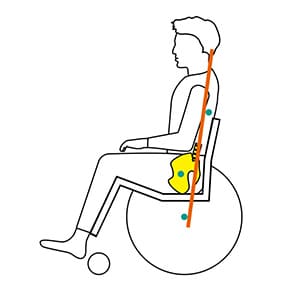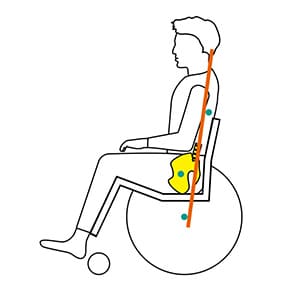 This means that the OT should find a solution for the user where the user can sit in their wheelchair with their head over their shoulders over their pelvis which is over the axle of the wheelchair. 
The trunk should be in a symmetrical position for maximum upper torso alignment. This will ensure that the user in the chair will be well balanced. This is the position for the more efficient self propel motion.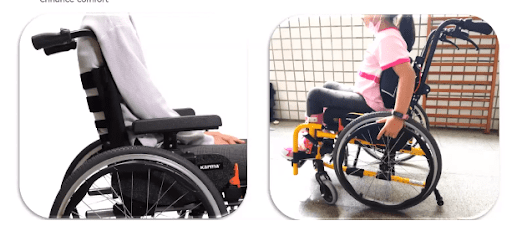 Left: tention adjustable backrest that utalises velcro so the user can adjust it depending on their needs. Right: NXT back support on Flexx Junior. 
If the user has a fixed kyphotic posture (rounded upper back) then the ideal solution for them would be to use a tension-adjustable backrest. The tension adjustable backrest is made up of multiple velcro straps that is highly adjustable according to the needs of the user. It can be shaped to increase support, enhance comfort, and cut down on pressure ulcers. 
Flexx Junior is also compatible with other aftermarket backrests like NXT back supports. These options all depend on what the user needs in terms of support.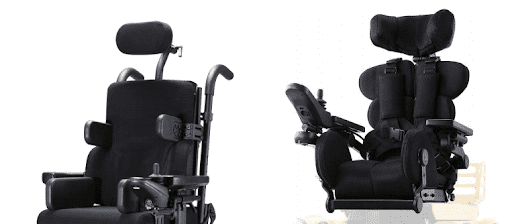 If users need more advanced support, they can use the KISS seat (left) with its advanced trunk and pelvis, and hip lateral supports can help keep the user in a symmetrical alignment. The Kameleon seating (right) is designed to be compatible with a range of supportive accessories and grow with the child. The seating for Kameleon is for Karma's latest power wheelchair designed for pediatric users.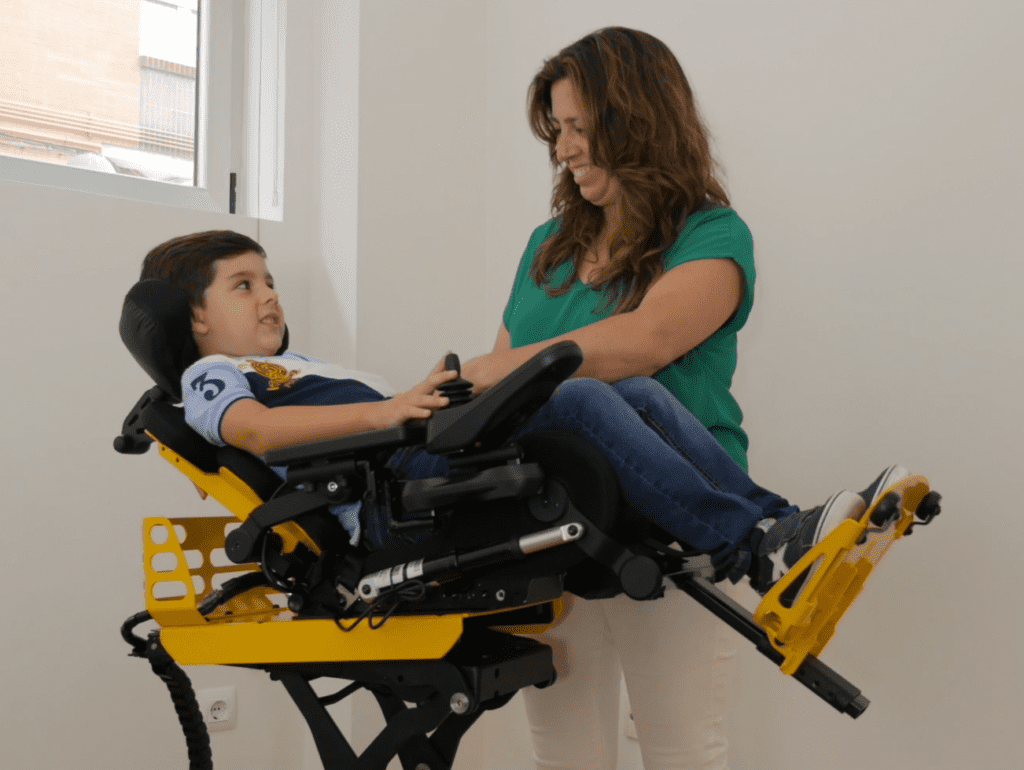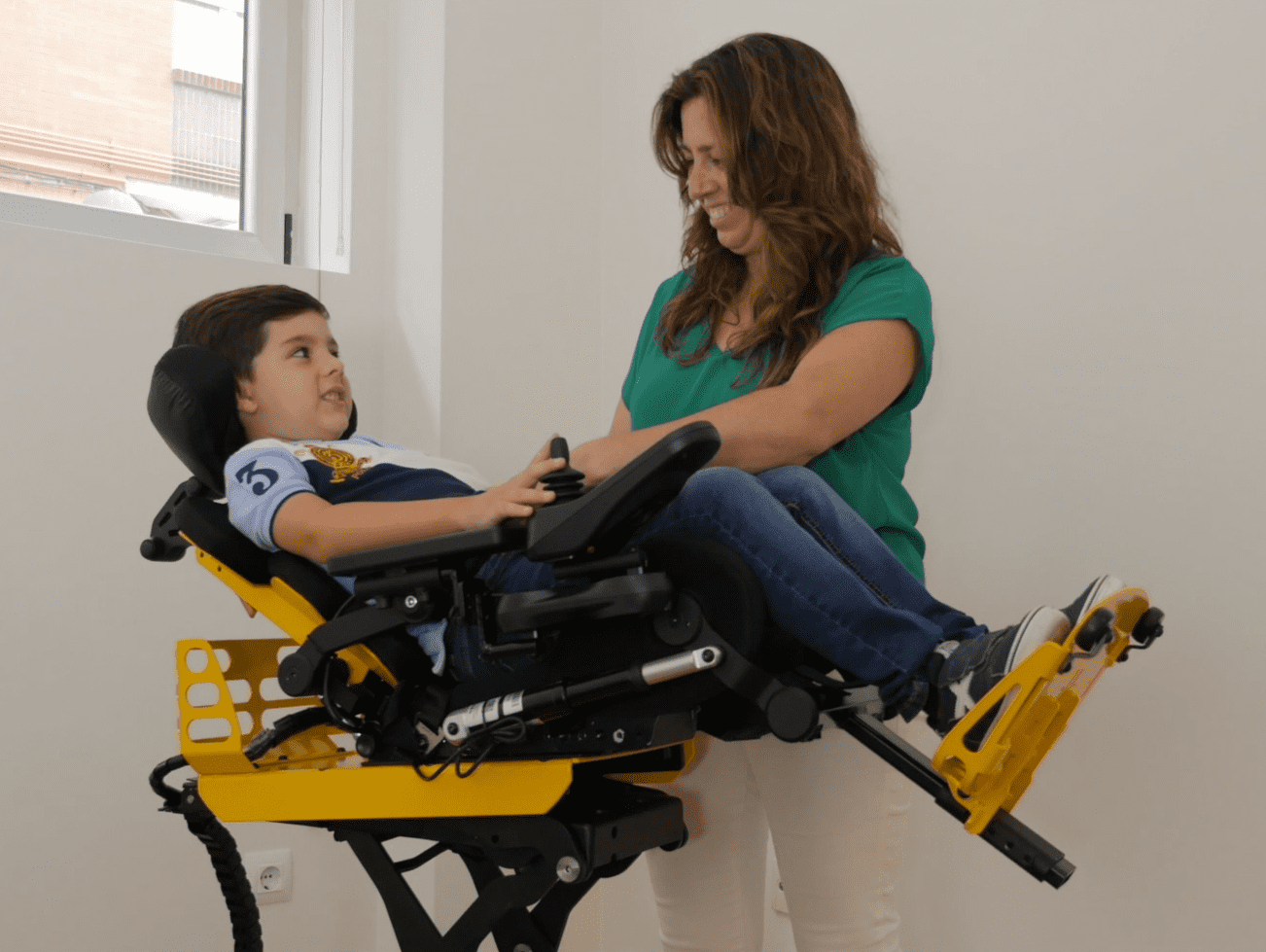 How do you know if your child is suitable for power mobility? You can read more: How Do You Know if Your Child Is Suitable for a Manual or Power Wheelchair?
Choose a wheelchair that fits your child's needs
Choosing the best chair that fits the needs of the user is our no.1 priority at KARMA which is why we created a wheelchair that can be adjusted to support the needs of different users. In the next blog we will talk about how Flexx Junior can provide children with independence.
Keep Reading