Flexx Junior has a number of adjustments and optional accessories to accommodate a range of user's needs. If you want to learn more about how Flexx Junior can accommodate pediatric users, read last week's blog! 
Problem:

Inadequate hip flexion
If the user has a fixed deformity with a hip angle of more than 90° then they are most likely unable to sit comfortably in a standard wheelchair. Without the full support of the backrest, their weight will be mainly focused at two points; the thighs and one spot on the back.
Solution:

Flexx Junior's backrest can be opened up and adjusted to an angle that is suitable for the user.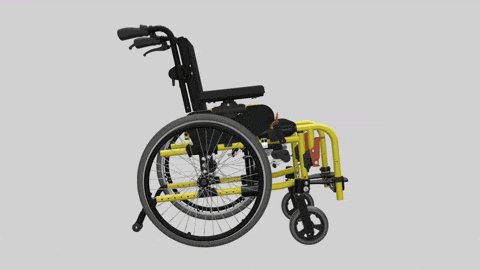 Problem:
Limited knee extension angle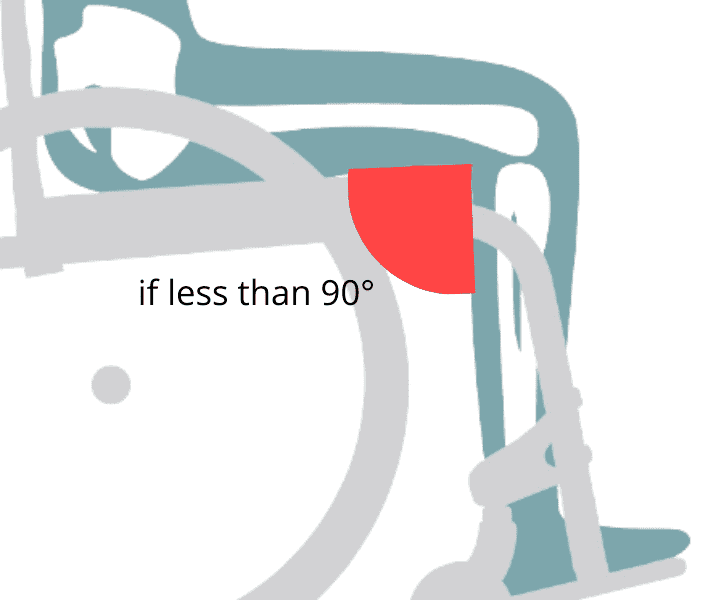 If the angle behind the knee cannot extend over 90°
Solution

: 80° footrests
After adjusting the backrest angle, often the therapist wants to see the knee extension movement. If the hamstrings are overstretched, the pelvis will start to rotate (posterior tilt) or the user will start to slide forward on the seat. In this case, we shouldn't over stretch the hamstrings. Instead, choose a 90° legrest with adjustable footplate to accommodate the less than 90° knee angle. It's important the user feels stable on the footplates as this is their anchor point for readjusting their sitting position.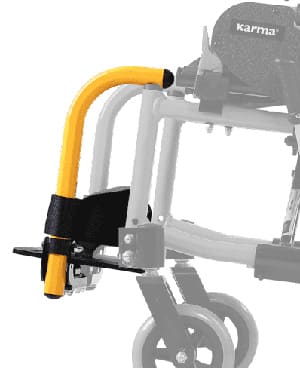 Problem

: Ankle contractures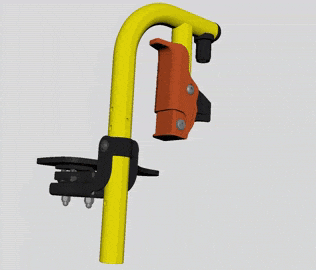 Solution: Adjustable footplates
If the user cannot support their ankles to sit in a regular wheelchair, they can choose Flexx Junior with its adjustable footplates. The footplate can be angled up or down, depending on the needs of the user. 

Choose a wheelchair that is adjustable
All 3 of these problems are easily solved with a wheelchair that can be adjusted to meet the needs of the child. KARMA's Flexx Junior is not only design ro accodate a range or needs to also to grop with the child.
You can check out the full range of KARMA wheelchairs and find out more about our unique power functions on the KARMA website.
Keep Reading