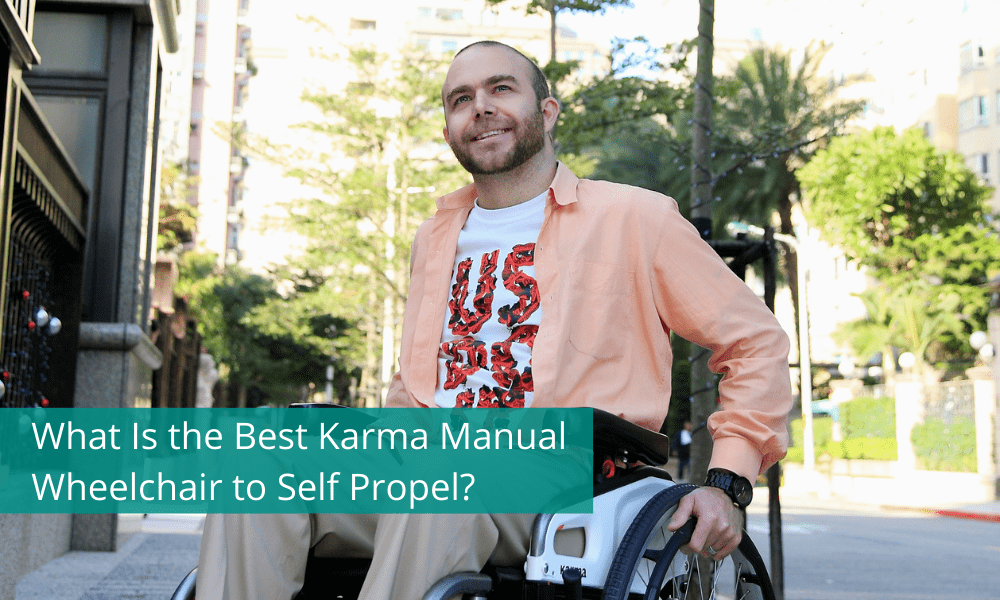 The Karma wheelchair best for users looking for a manual self propel wheelchair is Flexx. In the last blog post, we discussed the best way to avoid back pain when self-propelling a wheelchair. All of the adjustments to prevent secondary injuries can be customized with Flexx.
Flexx
; the adjustable manual self propel a wheelchair
Flexx is the Karma wheelchair with a great variety of seat sizes as well as amazing adjustability. With five holes about to adjust in both directions (up/down and back/forth).
Flexx has the most diverse rear wheel axel positions of all Karma Wheelchairs.  Source: Karma YouTube: Flexx
When a patient is starting their post-injury rehabilitation, their upper body control is too weak to be able to maneuver an active wheelchair. In this situation, Flexx is the best choice for the user. Flexx can offer a stable propel setting at the start of rehabilitation to allow the patients to get used to a wheelchair. Flexx can be gradually adjusted into a more active wheelchair based on the individual's rehabilitation progress.
Explore the Flexx Family
Flexx is fully adjustable for the best comfort and propelling performance. Flexx is equipped with flip back and height-adjustable armrests. Other standard features of Flexx include foot plates with angle adjustable and multidirectional footplates. This wheelchair is ideal for patients in rehabilitation and has difficulty transfers in and out of the wheelchair.
Flexx Tall is customisable to meet the user's needs. Flexx tall is specially designed to accommodate taller wheelchair users with the option to extend the seat depth as well as adjust rear wheel axles. Finding the perfect axle placement will make propelling the wheelchair more efficient and reduce the chance of back pain.
Flexx Junior is the multi-adjustable pediatric wheelchair that is designed to grow and change with the child. The seat width, depth, and height are all adjustable. With additional accessories, this wheelchair can suit a child with disabilities or in rehabilitation.
Flexx HD comes with all the features of the Flexx wheelchair but is designed to support up to 170kg. The larger seat width and seat depth are supported by double cross braces. All Flexx wheelchairs come with the option of being self-propelled or attendant propelled, depending on the user's needs.
eFlexx was a natural progression of the Flexx series. With all the adjustable features of Flexx, eFlexx has the option to be power-driven with the addition of a compact battery. Users who benefit from the functions of Flexx can consider eFlexx if they plan on using a wheelchair outdoors for long stretches of time. Having the option of a powered wheelchair will lessen the chance of the user experiencing back pain because of self-propelling. 
Summary
With the correct rear wheel axle position and proper propelling methods after training, the best wheel propelling can be achieved, and the probability of Repetitive Strain Injuries reduced.
If you are a dealer or distributor, then you can access videos on the Karma Academy to find out how to adjust Karma manual wheelchairs in more detail. If you are interested in becoming a dealer or distributor, you can contact our sales team: [email protected] and tag us on Social Media with pictures and videos of you using your Karma Wheelchair!
Keep Reading